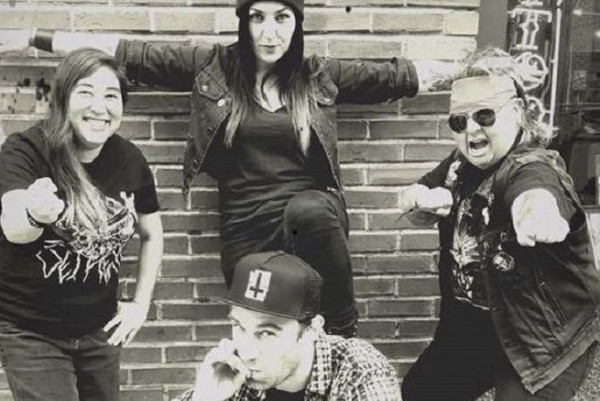 Hit the deck because today Punknews is debuting the new video by Cliterati and it is MESSED UP.
First off, "Burn" is 60 seconds of RIPPING hardcore. Vocalist Ami Lawless screams about wanting to destroy everything while the band slams forward in a hybrid d-beat/Poison Idea attack. What a masher! If that wasn't vicious enough, the video just might burn out your eyes. For the video, Cliterati teamed up with Sign of the Beast Burlesque for the film short Pizza Sluts as part of the Metalesque Fest, the worlds first and only festival dedicated to heavy metal and burlesque. In the vid, some poor pizza deliveirng schmuck drops off an order at the house of two vixens before he is lured inside. From there… well… there's flesh mutilation via pizza cutter, sacrifices, vomiting, and an appearance by Satan herself… This ain't the kind of thing you talk about with Grandma after Sunday service, that's for sure.
"Burn" is off the band's new 7-inch on Tankcrimes records. Pick that up here. Meanwhile, check out the video for "Burn" below, right now.