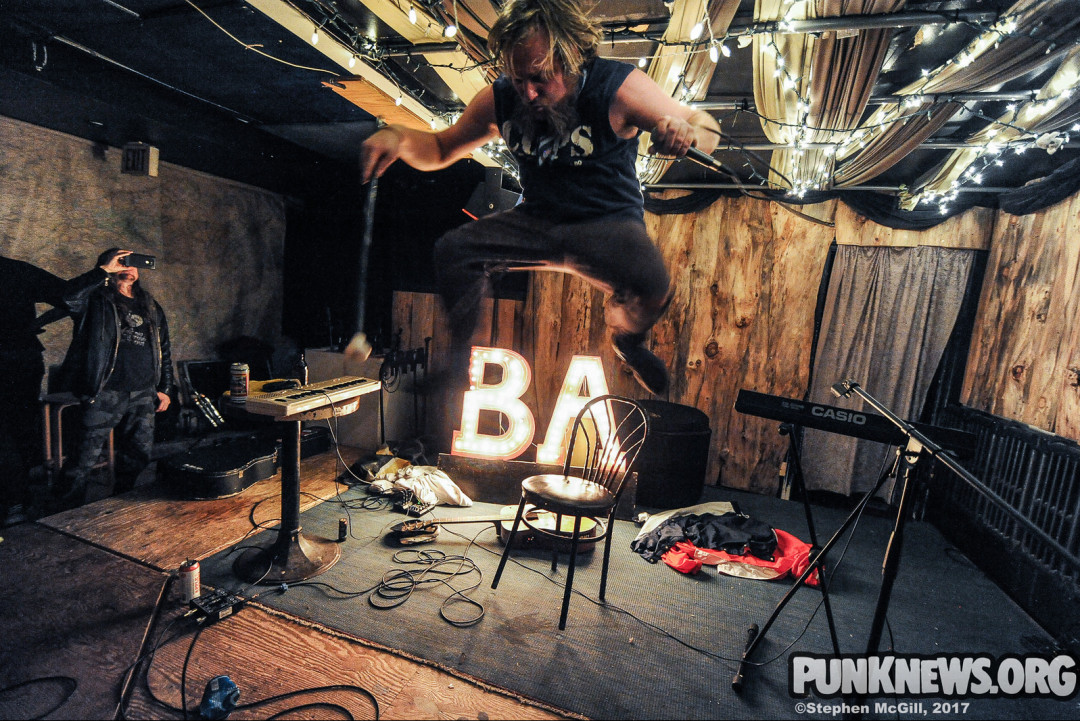 Hamilton, Ontario's "failed showman on the skids" B.A. Johnston recently took his inimitable stage show to Toronto's Junction City Music Hall. He played with support from the Ottawa-via-Peterborough noise-punk act Deathsticks and Quite Nice. BA's supporting his latest full length, the Polaris Prize long listed Gremlins III. Our photographer Stephen McGill risked his equipment to get some shots of the chaos. Check them out below.
(No script? View on Flickr)
Powered by flickr embed.
About the Photographer
Stephen McGill has probably seen that band. Over 10 years as a live music photographer and over thousands of shows he's made a habit of trying to find the new and exciting, the confrontational, and the interesting. You can find more of his work at https://www.flickr.com/photos/smcgillphotography.
This story is part of a reporting partnership between Punknews.org and Some Party, a Canadian punk & garage music newsletter.