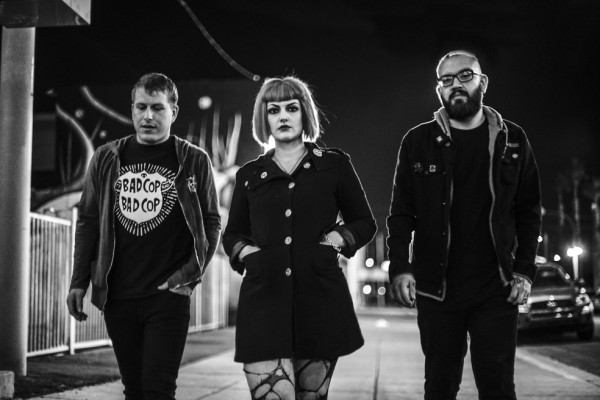 Today, Punknews is very excited to debut the new 7-inch by The Last Gang!
The two songs on Sing for your Supper are catchy as hell. Vocalist/Guitarist Brenna Red howls like Brody Dalle and kicks out riffs like Joan Jett. Meanwhile, the band snaps forward in a jumpy cadence that gives nods to street punk and '90s pop-punk in equal shares. If you read Punknews, you will dig this.
The new 7-inch is out this Friday via Fat Wreck Chords and you can pre-order it right here. Meanwhile, check out both sides of the record below, right now!
| Date | City | Venue |
| --- | --- | --- |
| 12/23/17 | Fullerton, CA | Slidebar |
| 01/31/18 | West Hollywood, CA | Viper Roomw/ The LillingtonsBUY |
| 05/02/18 | Lindau, Germany | Club Vaudevillew/ Propagandhi, Iron Chic |