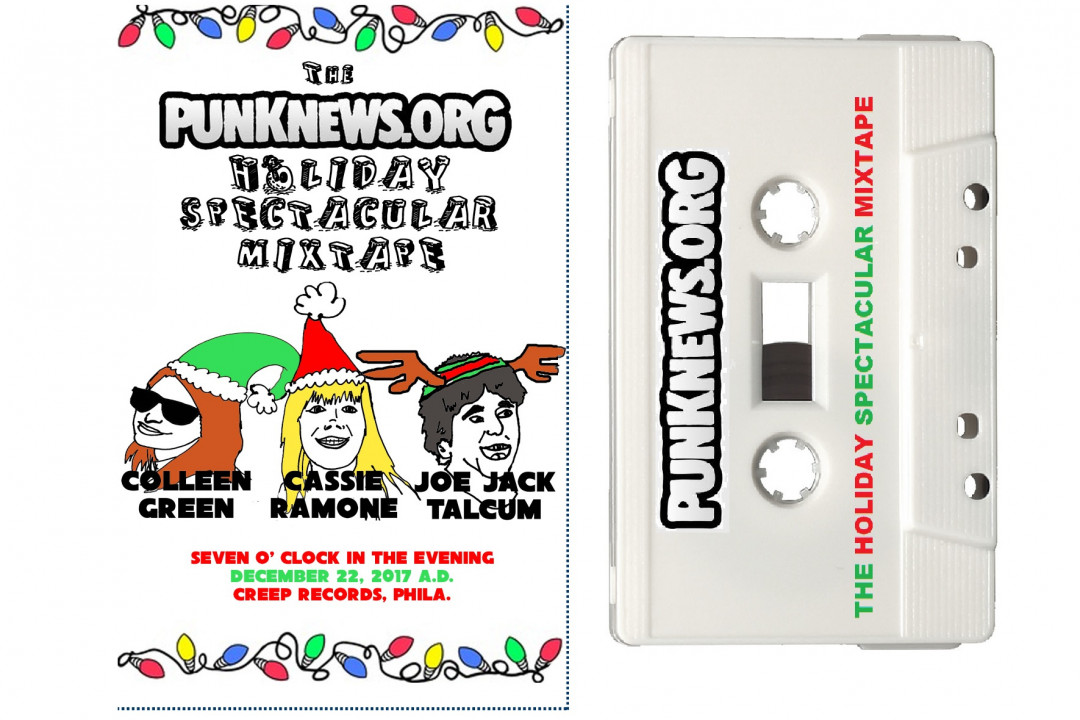 On December 22, we are throwing the PUNKNEWS HOLIDAY SPECTACULAR! Cassie Ramone of vivian Girls, Colleen Green, and Joe Jack Talcum of Dead Milkmen at Creep Records in Philadelphia! (You can GET TICKETS RIGHT HERE!) Doors are at 7pm and the show starts at 7:30pm sharp!
For the show, we're putting out an exclusive mixtape! We will only be making 100 copies and you'll have to go to the show to get one! No internet or digital sales on this one and no re-press! What's even cooler is that the tape has exclusive songs from all three acts playing the show AND some more exclusive tracks on top of that! Check out the track list below and check out the Facebook event page right here!
Punknews Holiday Spectacular Mixtape!
Cassie Ramone
Run, Run Rudolph
Hotline Bling (Exclusive)
I don't really wanna go
Colleen Green
I Believe in Santa Claus (Exclusive) -from the 1974 animated movie "The Year Without a Santa Claus"
We Wanna Wake Up to a Big Surprise (Exclusive)- from the 1985 animated movie "The Life and Adventures of Santa Claus"
Joe Jack Talcum
"Christmas Waltz" (Exclusive) is a brand new home recording of a song of mine that first appeared on the compilation LP "Comfort & Joy".
"Railroad Bill" (Exclusive)is a brand new home recording of a traditional folk song that I have been playing for the past few years. I first recorded this song for the 78 Project in January 2015.
"Lad's Lament" (Exclusive) is one of the earliest recordings I ever made. It is from 1979, I'm not sure of the date.
A Something's Extra Bonus Tracks
Audrey Crash of Pushin' it 2 the limit - "We Three Kings" (Exclusive)
Jade of Posers - "I want a Hippopotamus for Christmas" (Exclusive)
Crazy and the Brains - "Little Saint Nick" (Exclusive)