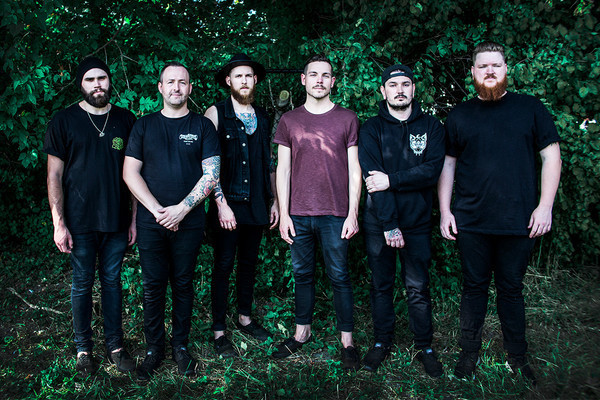 Today, Punknews is pleased to debut the new video by We Were Sharks.
This straight is a slice of modern pop punk. As the band zips through melodic lines, vocalist Randy Frobel sings about heartbreak. He says, "This is more like an anti-love song about that one person who has you wrapped around their finger, as the lyric goes." Guitarist Colin Jacques concurs, "This song has an anxiousness to it. It's about that one person who truly has a hold on you. Every song you hear seems to be about them. Every notification on your phone could be them. Every bit of you is drawn to that person, and you just can't shake them out of your head."
The band's new album is out February 23 and you can pre-order it right here. Meanwhile, check out "hotel Beds" below, right now.
| Date | City | Venue |
| --- | --- | --- |
| 2/2 | Flemington, NJ | All Star Music Empire |
| 2/3 | Amityville, NY | Revolution Music Hall |
| 2/5 | Brooklyn, NY | Gold Sounds |
| 2/6 | Rochester, NY | Montage Music Hall |
| 2/7 | Kent, OH | The Outpost |
| 2/8 | Ferndale, MI | The Loving Touch |
| 2/9 | Kalkaska, MI | The Alley |
| 2/10 | Downers Grove, IL | Evolution Music |
| 2/11 | Indianapolis, IN | Hoosier Dome |
| 2/12 | Atlanta, GA | Masquerade |
| 2/13 | Florence, AL | Underground Art and Sound |
| 2/14 | Birmingham, AL | Homeroom at UAB |
| 2/15 | Gainesville, FL | Durty Nellies |
| 2/16 | Orlando, FL | The Falcon Bar |
| 2/17 | Hudson, FL | What We Live For Studios |
| 2/18 | Jacksonville, FL | Nighthawks |
| 3/2 | London, ONT | Rum Runners |
| 3/3 | Toronto, ONT | Sneaky Dee's |
| 3/10 | Ottawa, ONT | The 27 Club |