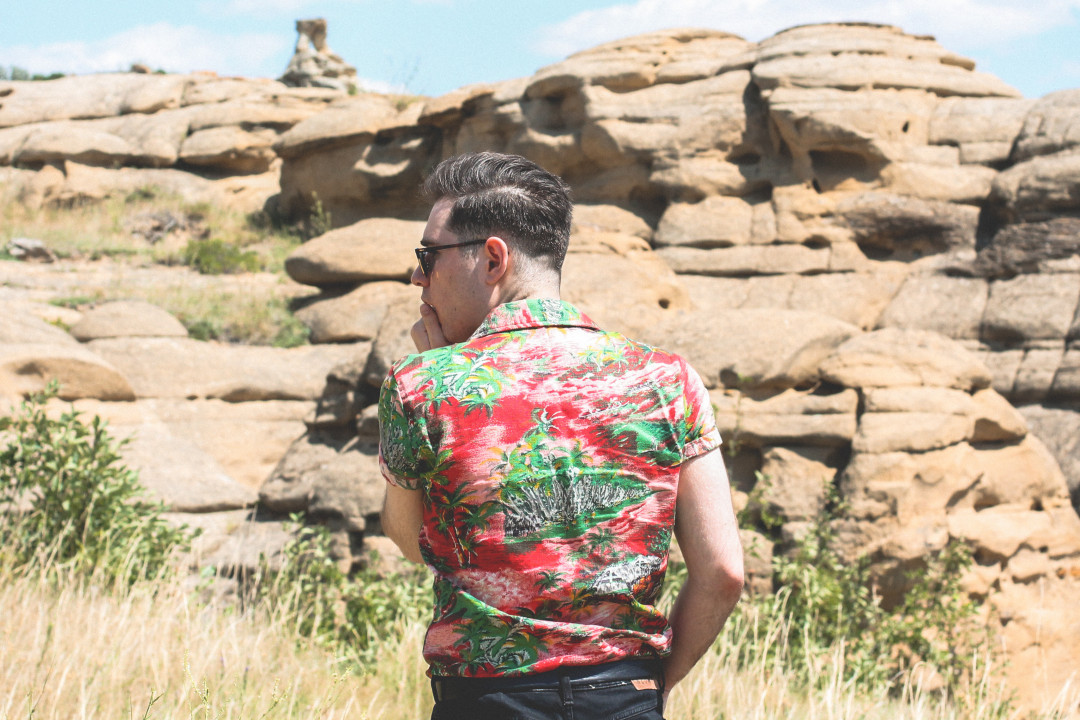 J Blissette is the stage name of Jackson Tiefenbach, a Lethbridge, Alberta-based garage rocker, singer-songwriter, and self-described "tropical-glam eccentric." He launched this project in 2016 as a love letter to the 70s, mixing early punk influences from bands like the Buzzcocks and Television with that nervous post-punk singer-songwriter vibe that made Elvis Costello famous. Blissette, who plays his songs on a 12-string guitar, wraps his music in a post-war Vegas / Honolulu / Havana aesthetic. Pineapples and floral print shirts abound, and that's certainly true in his new video which you can see below.
In March of this year, J Blissette will release a cassette on Toronto's Pleasence Records (WHIMM, Fake Palms, Traitrs) titled Until I Go Blind. That set will feature the song "A Series of Observations," for which Punknews is thrilled to bring you the video premiere.
This story is part of a reporting partnership between Punknews.org and Some Party, a Canadian punk & garage music newsletter.