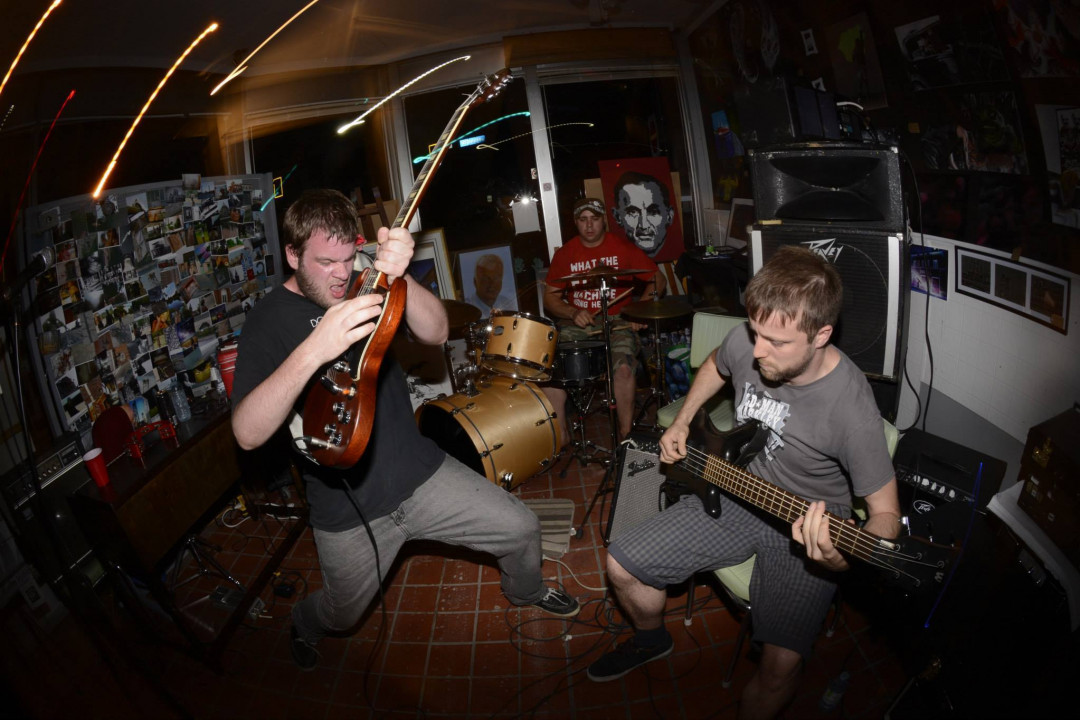 Ben Andress, frontman of Tillsonburg, Ontario based three-piece The Smile Case (and owner of Blacktop Records) has embarked a short solo tour which will see him play shows in Michigan, Pennslyvania, and New York state before hopping back over the border back to Canada for a gig in Niagara Falls. Andress lived in the Niagara area for a number of years, playing and booking shows in Welland, Ontario. I spoke with him recently about his time there in the local Niagara arts paper The Sound. In our discussion Ben revealed that his band is planning to record their follow up to 2014's full-length Angel Beach soon. The full three-piece, including bassist Shane McElhone and drummer Jackson Cronmiller, will name the new record Murder Weather and plan to work with producer Kyle Winkworth in the studio.
| Date | City | Venue |
| --- | --- | --- |
| Feb 14 | Erie, PA | Basement Transmissions |
| Feb 15 | Tonawanda, NY | Stamps |
| Feb 16 | Niagara Falls, ON | The Geekery Pub |
| Mar 3 | Tillsonburg, ON | The Copper Mug |
| Mar 17 | Simcoe, ON | The Kilnyard |
| May 19 | Norfolk, ON | The Roosevelt Dance Hall |
This story is part of a reporting partnership between Punknews.org and Some Party, a Canadian punk & garage music newsletter.