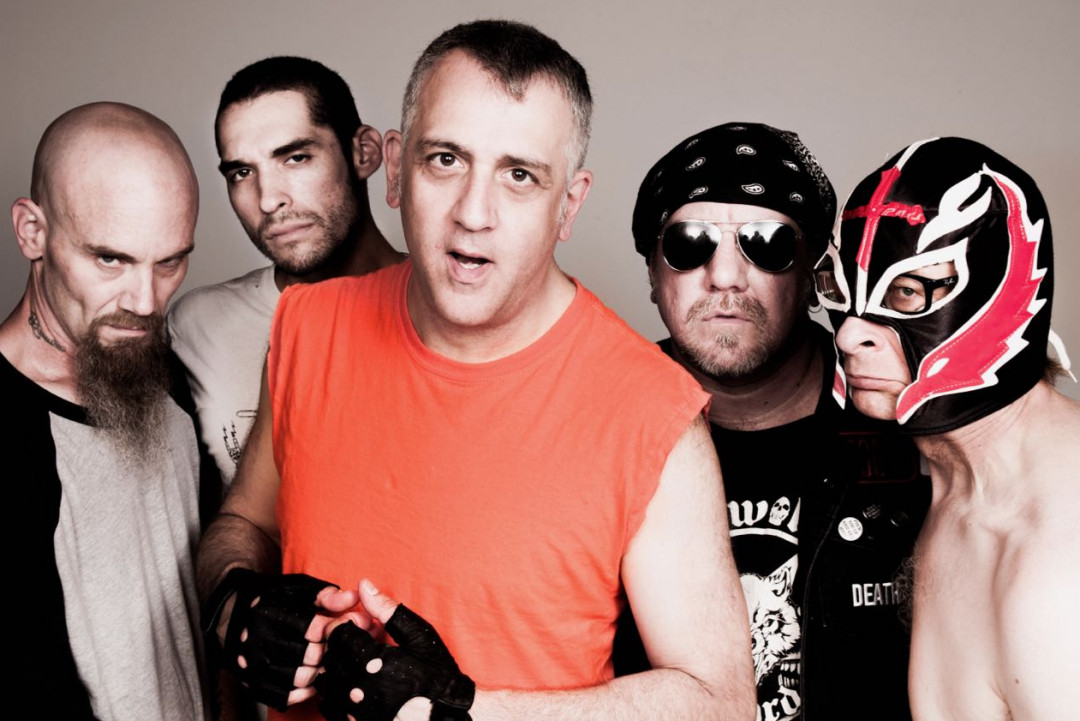 Today, we're excited to be giving away a signed copy of the new The Dwarves EP, Julio ! Better than that, the version up for grabs is the rare tri-color pressing!
Featuring four tracks by the band, including two alt-takes off the band's new Take Back the Night LP, the EP finds the band honing in on pop perfection with the title track, detailing the night time activities of creeps on "Here's Looking at You," saluting classic rock sleaze with "Down and Dirty," and looking askance at basement dwellers on "Nowhere Fast…"
The release is out now via Riot Style Records and you can order it right here. Meanwhile, to enter the contest, all you have to do is: 1) send an e-mail to podcast@punknews.org with the subject line "Dwarves Contest"; 2) tell us why YOU should win the signed 45; and 3) include a USA shipping address. You can enter through March 23, 2017 and we'll pick a winner after that. Good luck!