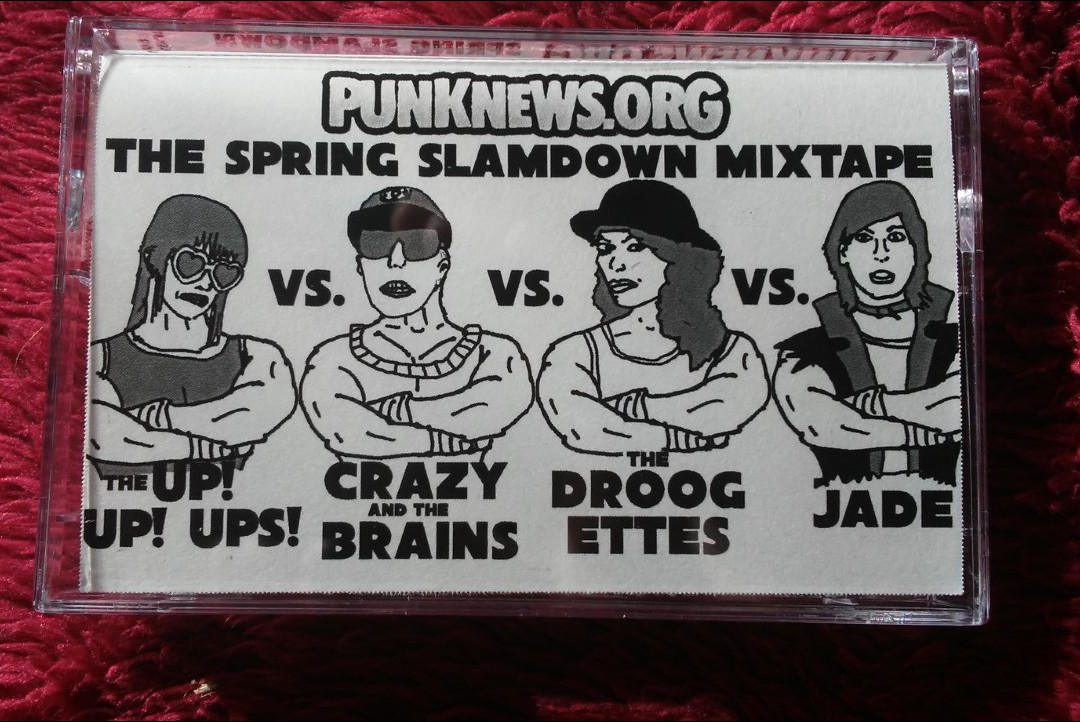 Wooo! On April 7, Punknews is throwing the SPRING SLAMDOWN in Philadelphia at Creep Records. It's going to be awesome!
Crazy and the Brains will performing their debut headline performance in the city of brotherly love and will be playing a TON of new jams! Before that, The Droogettes will be kicking out a full set of punk-meets-oi and playing some new tunes from their upcoming record! Before that, The Up! Up! Ups! will be tearing through a furious set of classic punk. AND, to open the event, JADE of Posers is doing her debut solo set! WOWZA!
You can get tickets right here! Also, check out the Facebook event right here.
We're going to be doing a bunch of fun stuff between sets like playing the Punknews Trivia Game, Punx Points, and also doing a raffle that benefits St. Jude's Children's Hospital. ON TOP OF THAT, we are releasing a limited edition mixtape (Strictly 150 copies only!) that you can ONLY get at this show, in person! It has exclusive tracks by each band and it is a RIPPER! Check out the track list below!
The Punknews.org Spring Slamdown Mixtape
Gonna Fly Now (Intro) - DJ Johnny G
Crazy and the Brains
People Who Died (live, Jim Carroll Cover, exclusive)
Hail Mary (Demo, exclusive)
Can't seem to Make You Mine (with JADE, Seeds cover, first physical release)
The Up! Up! Ups!
Love Tuck & Roll
Ooo Baby (acoustic version, exclusive)
Situations (Slaughter & the Dogs cover, exclusive)
The Droogettes
Bitter Old Man (Alt. Mix, exclusive)
Teenage Nights (Alt. Mix, exclusive)
JADE
I'm not the one (Exclusive, debut solo recording)
Holding Out for a Hero (Bonnie Tyler cover, exclusive)
Kill yourself (exclusive)
Going the Distance Outro - DJ Johnny G and Dynamite Adam White