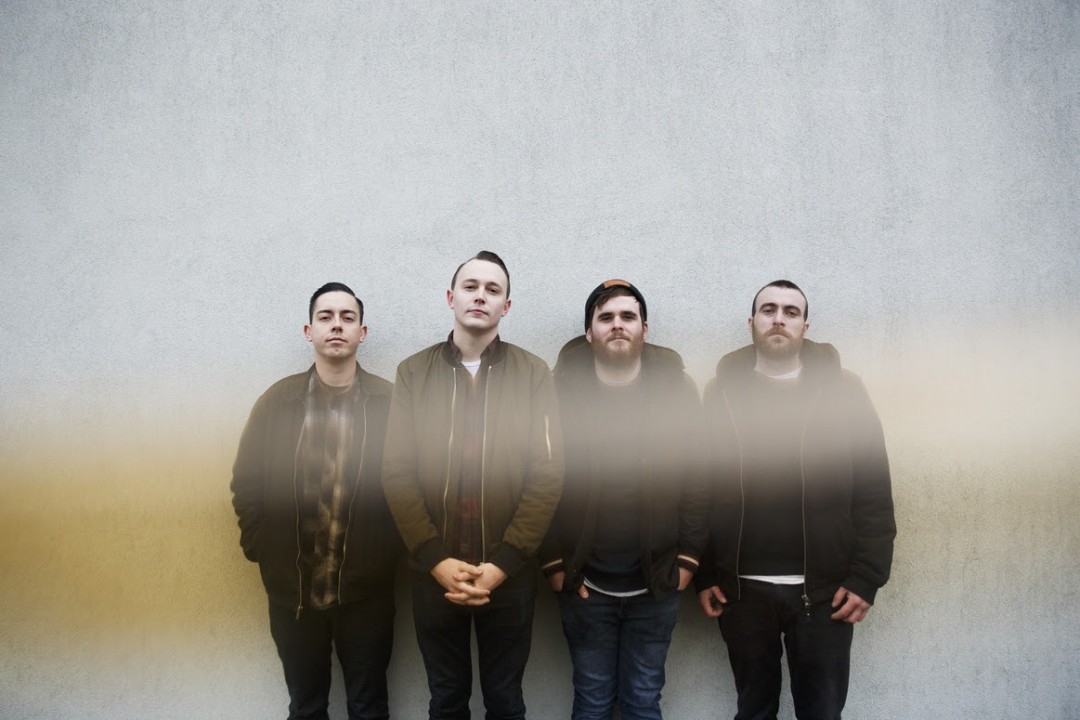 Hamilton, Ontario music venue Club Absinthe and Hello Cannabis, the newly opened Hamilton-based Medical Cannabis Education Centre, have partnered to launch an awareness and fundraising campaign dubbed #GoodbyeOpioids. They'll kick things off with an event featuring Toronto punk mainstays The Flatliners on April 20. Punknews.org and SomeParty.ca are thrilled to partner with Hello Cannabis to give away some tickets and discounts for the event. Read below to find out more about the campaign and win!
The #GoodbyeOpioids​ campaign is setting out to raise funds for opioid research and harm reduction programs in the city of Hamilton, Ontario, with an eye towards bringing that message to a national audience. Central to the campaign is the theory of cannabis as an exit strategy for opioid addiction.
The project is helmed by musician/advocate Ben Rispin, who's been playing in Hamilton punk groups for years, including groups like Saint Alvia and (most recently) Rules. Ben had this to say about the event:
"I cut my teeth in the cannabis industry by throwing events and fundraisers for various cannabis related companies. Through those events, I've been fortunate enough to see the various ways Cannabis has helped sick people, first hand. I've witnessed many people using Cannabis as an "exit drug", relieving the symptoms of withdrawal as they work to get off Opiates and Opioids. It was what initially awoke the current form of Cannabis advocate in me. When I made the move to Hello Cannabis, CEO/Founder Stephen Verbeek mentioned an idea he had called #GoodbyeOpioids​, as sort of a call an answer to the Hello Cannabis name. I fell in love with the idea. Like so many of us, My inner circle has been directly affected by the opioid crisis. I look forward to taking my passion for music, event production and Cannabis advocacy to the next level while trying to force change in our community."
Alongside the Flatliners headlining, the launch show will feature music from Diamond DJ Collective, Melissa Marchese, Royal Tea, and Cedar Spring Motel. Comedians Patrick Coppolino, Jason Allan, and Mike Mitchell will also appear. The Flatliners are touring in support of their 2017 record Inviting Light and have been celebrating the recent 10th anniversary of their The Great Awake LP.
Tickets for the event are $25 at the door or $20 in advance. Advance tickets are on sale now at Bruha. A discount code to save you a few dollars on tickets will be sent out to subscribers of the Some Party Newsletter this weekend.
Punknews.org is also giving away a few pairs of tickets, which you can win by filling out this form. We'll draw some names in a couple weeks.