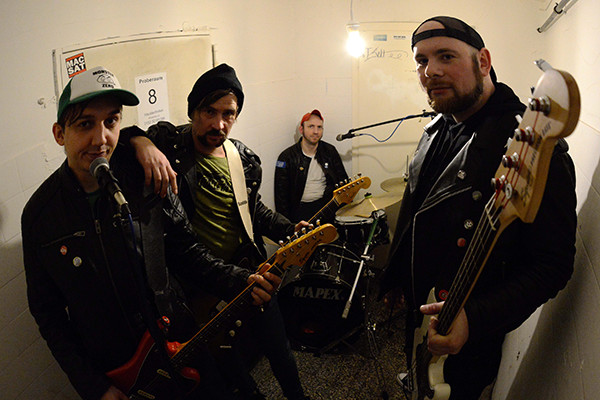 Punknews is excited to premiere German act Neon Bone's new LP, That Dog Won't Hunt, in full prior to its official release April 5th. Neon Bone, who started in 2010 as a solo act, has now added a full band playing energetic music where pop-punk goodness is king.
The album is the band's third LP (amongst countless singles, 7"s, and EPs), and is currently up for pre-order now via Monster Zero Records, with a USA release by Mom's Basement Records.
Monster Zero Records has this to say about the Neon Bone and the new album:
Like drinking big german beers at the high school prom. In a fair world, this record should top the charts, and Lookout! Records would rise from the death for the next Neon Bone release.
Confident words, to be true, but well-deserved!
Neon Bone will be touring around their neck of Europe starting tonight in Nürnberg. So why not give the album a listen and then, if you're in the area, head out and sing along?
You can check out the stream, and those tour dates, below.
| Date | Venue | City |
| --- | --- | --- |
| Mar 23 | Rehearsal | Nürnberg, DE |
| Mar 24 | Jellyfish | Innsbruck, AT |
| Mar 25 | KTS | Freiburg, DE |
| Mar 27 | Bar Pepper | Massa, IT |
| Mar 28 | Edone | Bergamo (IT |
| Mar 29 | Copacabana | Porto Recanati, IT |
| Mar 30 | Taun | Fidenza, IT |