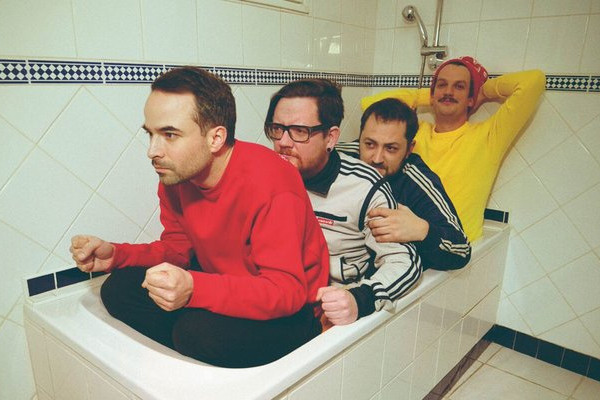 Lame Shot !'s new LP doesn't come out until Tuesday, April 10th, but Punknews is stoked to premiere the whole thing for you right now! Try Again is the second album by the Toulouse, France-based pop-punk quartet, and follows up their 2012 LP Nice Try. The album is being released via Monster Zero, Guerilla Asso and Lost Dog Records.
Monster Zero Records has this to say about the band and the album:
'Try Again' is the 2nd album by Toulouse punkrockers Lame Shot. The record contains 10 poppunk gems, dealing with topics like childhood popculture, Zooey Deschanel, their orange van and the Olympics. A tight production, together with the killer artwork and amazing songwriting make this record into a poppy punkrock masterpiece. From the city of Airbus, for fans of Nerf Herder, Masked Intruder and The Copyrights.
Lame Shot ! will also be touring around their home country to support the album, starting tonight. So if you like what you hear, why not pre-order a copy and then, if you're currently located someplace Gallic (tour info listed below the stream), head on out to check out their live show!
| Date | Venue | City |
| --- | --- | --- |
| Apr 06 | Celtic Pub | Tarbes, FR |
| Apr 07 | MPP | Angoulême, FR |
| Apr 20 | Ôbohem Bar Culturel | Toulouse, FR |
| Apr 21 | Espace El Doggo | Limoges, FR |
| Apr 22 | Shelter Bar | Tours, FR |
| Apr 23 | Mc Daid's | Le Havre, FR |
| Apr 26 | Ty Anna | Rennes, FR |
| Apr 27 | Le Dynamo Cafe | Nantes, FR |