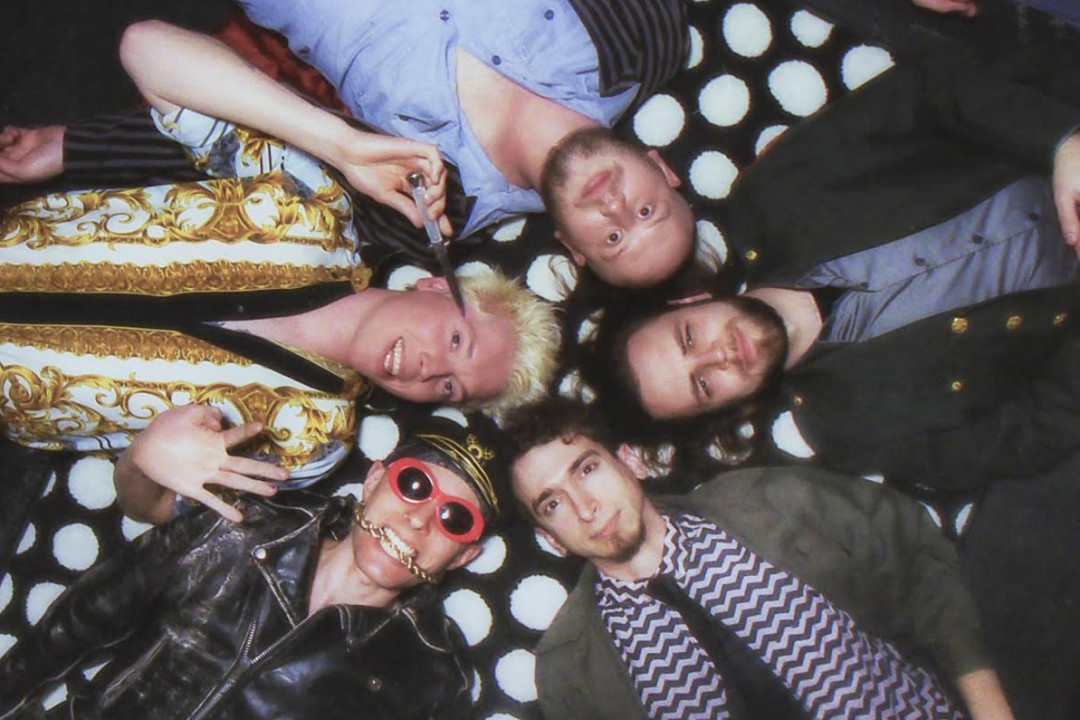 It's been a hot minute since Crazy and the Brains have put out a release (that was 2015's Brain Freeze ) and now, out of the blue, the band has announced a surprise EP!
Their new extended play, Out in the Weeds is out next Friday via Hovercraft Records and it ROCKS. Today, we're THRILLED to debut the lead track "Candy Yamz." As always, the track is built around singer Christoph Jesus' blissfully demented perspective and the sometimes silly/sometimes sinister sounding xylophone of Jeff Rubin. But, in the past three years since their last slab, the band has juiced up their raw power and the new tune snaps forward in a rabid charge that nods to both Johnny Ramone and James Williamson. That is to say, Catbs are as whimsical as ever, but they've added an aggressive punch to their tuneage. To put it more simply, they are totally RIPPING IT UP, BABY.
Speaking to Punknews about the track, Christoph Jesus said, "this song is about celebrating your most honest & raw self…I was feeling like I wanted to hear more songs like Nina Simone's rendition of "Feeling Good " and less songs like "I hate my self and I wanna die" by Nirvana…I love them both and this tune probably sounds much more like Nirvana then Nina Simone but the vibe is inspired by her and the empowerment of taking control over how you feel."
You can pre-order the EP right here. Meanwhile, you can check out "Candy Yamz" along with their upcoming tour dates and a "making of" video below, right now!
| Date | City | Venue |
| --- | --- | --- |
| Saturday May 5th | Asbury Park NJ | Asbury Brewing Co. with The Ratchets & Lost In Society |
| Friday May 11th | Albany NY | Upstate Concert Hall With Bouncing Souls & Iron Reagan |
| Saturday May 12th | Lancaster PA | Chameleon club With Bouncing Souls & Iron Reagan |
| Saturday May 19th | Youngstown Ohio | TBA |
| Mon. May 21 | Omaha NE | Lookout Lounge |
| Tue. May 22 | Oklahoma City OK | Your Mom's Place |
| Wed. May 23 | Albuquerque NM | The Launchpad |
| Thurs. May 24 | Mesa AZ | Club Red |
| Saturday May 26th | Las Vegas | Backstage Bar & Billiards with Dead Boys |
| Sunday May 27th | Las Vegas | PRB Main Stage |
| Friday June 1st | Jersey City | White Eagle Hall with The Slackers |