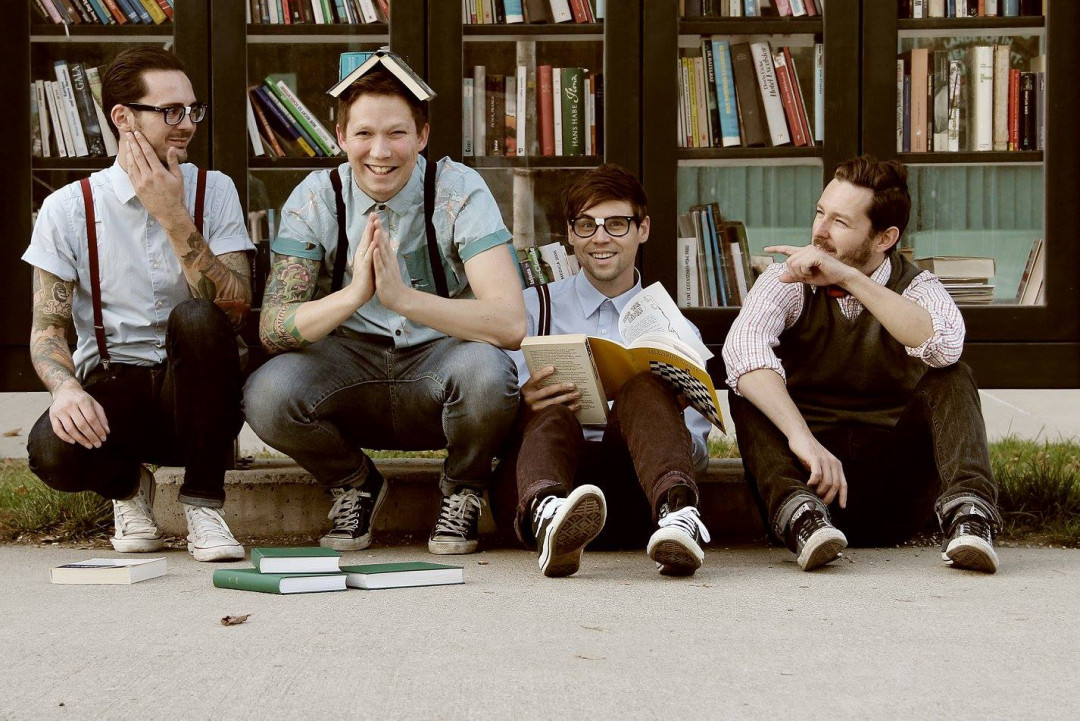 Punknews is excited to premiere the new album by Austrian nerd-punks Dorkatron. The Extra Mile EP isn't due out until next Thursday, May 17th on Monster Zero Records, but you can stream the whole thing now!
Mixing up Ramones-core, and taking the "geek" out of Nerfherder and replacing it with "dork," this pop-punk quartet sings the songs that any kid who kept their Doctor Who or Power Rangers trapper keeper well into high school can relate to.
Monster Zero has this to say about the band:
About Dorkatron:

Dorkatron (spell dork-a-tron):

Acting dorky on purpose. Purposely embarrising oneself when with your friends. Results in stares and looks of disdain from strangers. e.g. He is such a dork-a-tron. Did you see his Christmas card? He was hugging Mickey Mouse.

Dorkatron (spell Dork-a-tron):

This is the name of your new favourite poppunk band from Klagenfurt, Austria.

The four nerds are always ready for A+ graded schoolyard action, songs about science, computer games and kinky classroom management. Sit down and enjoy your rock'n'roll lesson.
Dorkatron's most recent album, a self-titled EP, was released in 2016, also on Monster Zero.
The band will also be out on a mini-tour to support the new album. You can check out those datess, and the album stream, below.