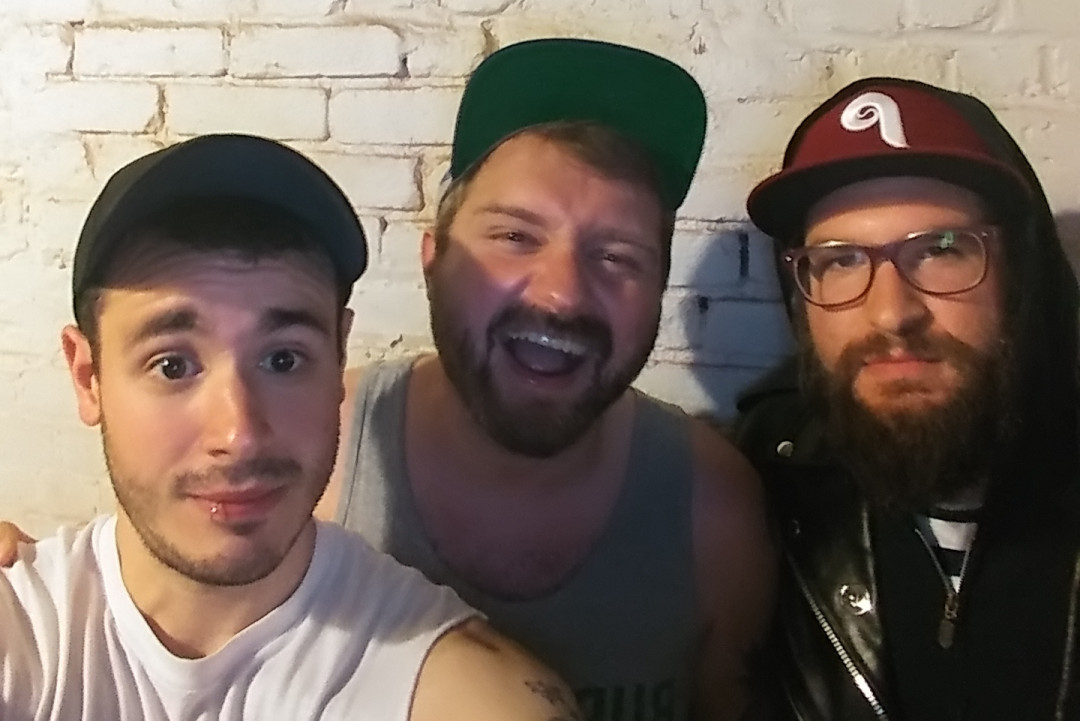 Brooklyn punks Sketchy have announced a new addition to the roster. Rookie Rochelle of The Young Rochelles will be joining the Brooklyn band on bass moving forward. The band will be playing two local Brooklyn show with the new line up, see below for dates. Sketchy last released Heck in 2017.
Announcement time!
We're stoked to welcome Rookie Rochelle (The Young Rochelles) to the Sketchy family! He'll be taking over bass playing duties moving forward. Rookie joining Sketchy is sort of a full circle move since The Young Rochelles played Sketchy's first ever show. This addition, by the way, will not at all affect him playing with the Rochelles. It just means we now have a bigger extended family (that's alotta meatballs to go round on Sundays). He'll also probably try to convince us to cover a Ramones song or something. Eventually. Maybe. Probably not.

Side note. Rookie (Phillies) and Chris (Mets) now have a Mets vs Phillies related bet. Depending on which team has a better record, the losing fan must wear the opposing jersey at FIVE future Sketchy shows!!

Don't forget you can heckle Rookie live at our next two shows.
Show dates
| Date | Venue | Location | Details |
| --- | --- | --- | --- |
| May 23rd | Bushwick Party House | Brooklyn, NY | with Two Houses, Nightmarathons, and Hard Pass |
| June 22nd | TBD | Brooklyn, NY | with Debt Neglector and Hakan (Italy) |