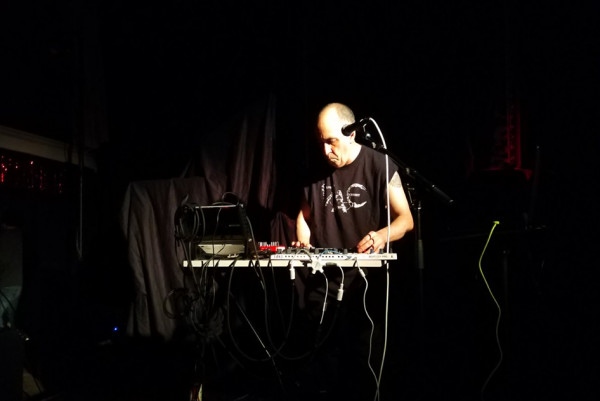 Rodney Anonymous of the The Dead Milkmen recently started an industrial/noise project called 7th Victim. Via twitter, he stated that not only is he working on 7th Victim's debut release, but he's also giving away demos.
He stated via his @rodneyanon twitter account: "Hey, folks. I'll be turning 55 tomorrow. As has been traditional over the last few years, I'll be asking you to donate to a charity. If you do, I'll send you an mp3 of one of the demos for the upcoming 7th Victim album in return. Here's how this works: All you need to do is to donate to either @sophie_charity (The Sophie Lancaster Foundation) or @BetoORourke (Running against Ted "Eddie Munster" Cruz, or any candidate running against Dana Rohrabacher or Devin Nunes and then DM me your email address. Do this and you'll get a free mp3. In fact, I'll send you an mp3 for EACH charity/candidate you donate to (I have tons of demos). Wanna throw a few bucks in @SenBobCasey 's direction? You'll get a free MP3.Please note that donations to Right Wingers will NOT earn you a free MP3 - just the finger. You don't need to send me proof of your donation; we're on the honor system here. Can't afford to donate? Then just spread the word about @sophie_charity and I'll count that as a donation. Thanks and I hope you enjoy the demos."
7th Victim has played a few shows, including opening for Thrill Kill Kult, but has yet to release any recorded tracks.