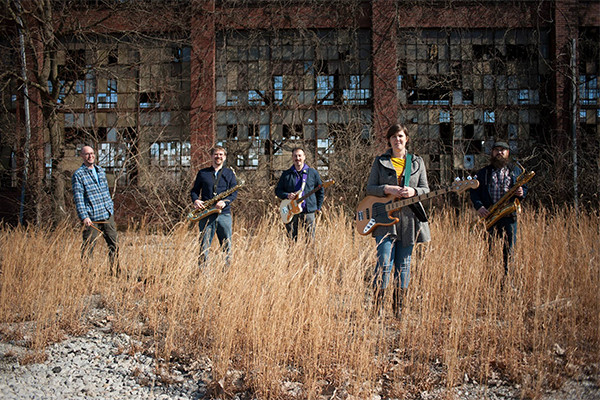 Punknews is excited to premiere a new song from one of our very own! Outdoor Velour (featuring PN's Greg Simpson]] has released a video for their cover of the song "Upside Down from Here," originally performed by Atom and His Package on his 2001 album Redefining Music.
The track comes off of the band's forthcoming covers album, Our Songs, which is due out June 15th.
Greg has this to say about the song itself:
The original is rooted in Atom's signature synth and drum machine programming, so we went the opposite direction, covering all those parts on acoustic instruments. The song features our new members, with Andy Howard on clarinet and tenor sax and Joe Fisch on bari sax. Bassist and singer Cara Kinnally adds a layer of French horn as well. Our new drummer Steve Hinkley drums alongside Greg Simpson, with one drumset in each ear. Our old live drummer Jonny Sommer plays marching snare in the bridge. It's a bombastic take on one of our favorites and we hope you enjoy.
The album, originally due out May 11th, was pushed back a month, which means it is still on preorder via Outdoor Velour's bandcamp page.
You can check out the new video below.