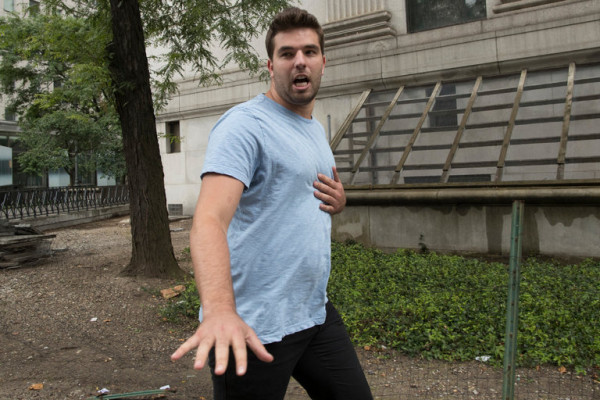 Last year, the Fyre festival, the "premium festival" which was marketed towards high income consumers, ended in a debacle where many acts did not appear at the festival's island location due to non-payment, the island was unprepared to host the festival, and attendees had to be literally air lifted off the island in a state of emergency.
After that collapse, Fyre co-founder Billy McFarland was charged with wire fraud and intentionally making false statements to banks. McFarland plead guilty to those charges in March.
However, McFarland was charged with an additional count of wire fraud and money laundering late Tuesday afternoon by the Southern District of New York. The Feds allege that in 2017, McFarland, while out on bail and awaiting the outcome of his previous charges, had employees call the highest earning Fyre festival attendees. Then, McFarland's company would allegedly offer those people tickets (at premium prices) to things including the 2018 Met Gala, the Victoria's Secret Fashion Show, and a private dinner with LeBron James. Prosecutors allege that MCFarland never had access to these tickets and it was another scam. Not including the offenses for which he has already plead guilty and is awaiting sentencing, McFarland is facing up to 20 years in jail for the new charges. We will keep you updated.