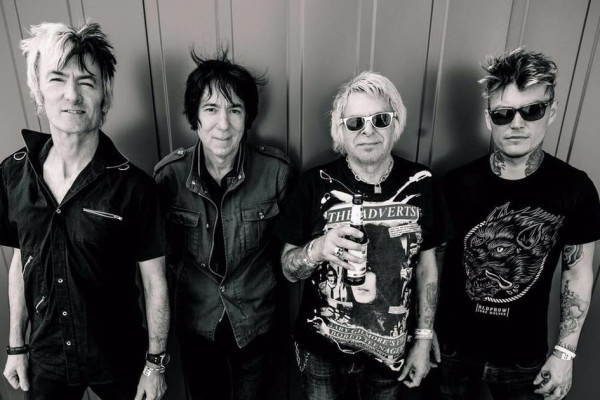 Today, Punknews is THRILLED to debut the new track by the UK Subs!
Pretty much every punk band owes a debt of gratitude to the legendary UK Subs. For the past forty-two years(!) Charlie Harper and crew have been blasting out hard smashing, in-your-face political, three chord punk rock. Through their unrelenting campaign, the band has shaped the very sound, the look, and the ethos of punk rock since its very inception. And now, on their 27th(?)… 37th(?)… 47th(?) album, the band is paying tribute to what shaped them.
SubVersions finds the band covering 12 different influences. Motorhead gets a spin, as does Slaughter and the Dogs, The Modern Lovers, and even Ray Charles. But, Charlie saved the best for last, closing out the album with the big daddy… a cover of David Bowie's "Suffragette City!" The glam-punk connection has always been somewhat apparent and it is thrilling to hear the Subs make that connection explicit by taking the buzzy energy of the original and adding that trademark Subs style sonic hammering.
SubVersions is out this Friday and you can pre-order it right here! Meanwhile, check out the Subs blasting through "Suffragette City" below, right now!