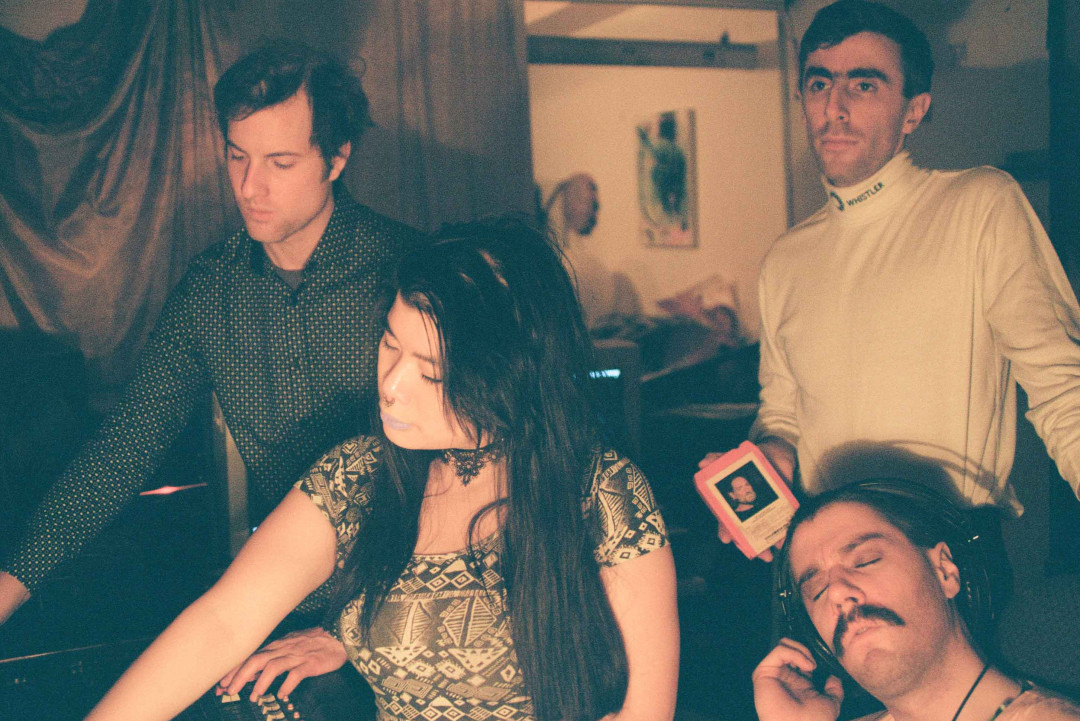 We're thrilled today to premiere a new song from the clever Toronto art-pop act Goosebump. The band, which in a past life played under the name Germaphobes is centred around the songwriting team of Paul Erlichman and Neil Rankin. You can click below to check out "Don't Have the Heart for the Hustle" and learn more about the band's upcoming Pleasence Records full length Goosebump by Gooseump, which is set for a July 6 release.
Goosebump by Gooseump follows up the last Germaphobes record, the 2016 release titled *Fiji Whizz*. The new record is split into two sides, with Erlichman's "Side P" and Rankin's "Side N" each showcasing their individual growth as songwriters. The duo's collaborators on this release include drummer Mike Duffield, Kirsten Dahlin Nolan on keys, sax player Ruhee Dewji, flutist Kristina Koski, and Lee Rose on violin.
Paul Erlichman expanded on the song to Punknews.org:
This is probably the most straightforward song I've ever written. It's just about that moment when you realize you've lost the will to push for something that you maybe don't believe in anymore. And how that can get misconstrued by others as any number of things. Hopefully the song expresses relief in this rather than mopey-ness? Or at least it has a nice vibe??
The band earlier shared a video for the song "Heather's Invitation" from the record.
This story is part of a reporting partnership between Punknews.org and Some Party, a weekly newsletter covering independent Canadian rock music. Subscribe at someparty.ca.