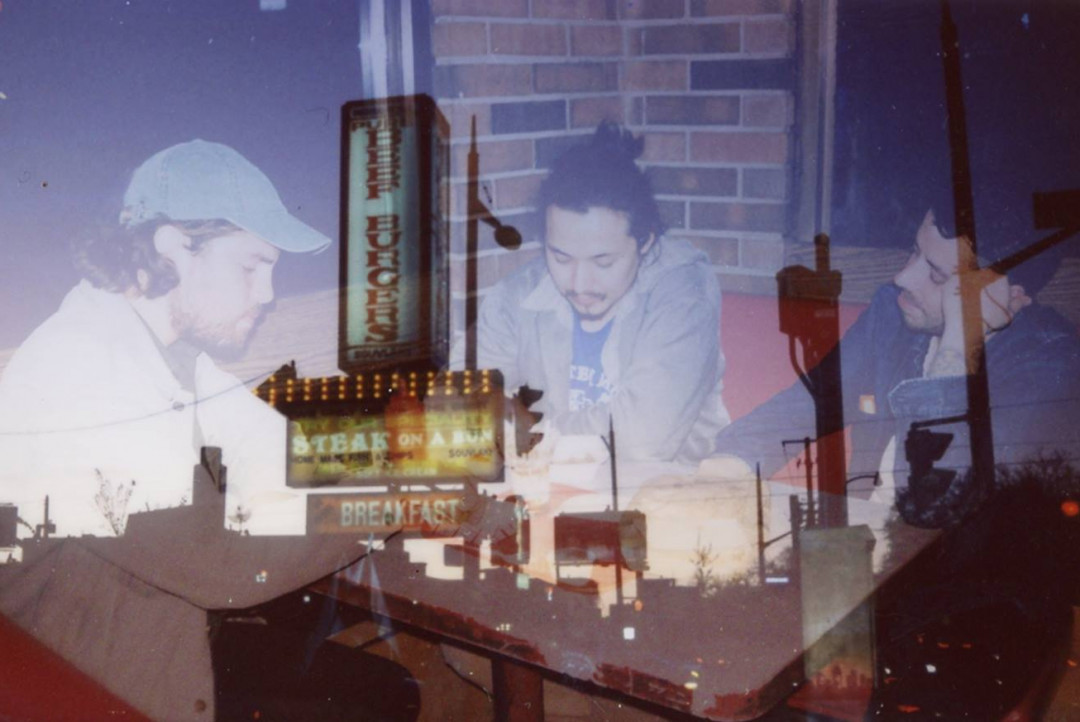 Toronto's Fond premiered a song this week at New Noise titled "Smooth Sailing." The post-punk trio is something of an Art of the Uncarved Block supergroup, featuring Ryan Naray (Animal Faces, Soft Floors), Zach Van Horne (Creeper), and Rob Johnson (Low Sun, Shahman). Fond is readying their debut full length, a self-titled effort, set for a July 21 release. They recorded at Burlington, Ontario's B-Town Sound in one live off the floor session with producer Colin Young.
Fond's new record mixes influences from late-70s post-punk bands to the `80s and `90s roster of labels like Tough and Go and SST. Their press release namechecks acts like Wire, Slint, the Breeders, and Meat Puppets as part of that group. Drummer Rob Johnson commented:
"We had combed through the late '90s and lived through the early 2000s, so it's been exciting to listen back to older records while uncovering different tones, textures, and recording techniques. For this project, we thought it'd be cool to pick out some of those things while reproducing them in our own way."
This story is part of a reporting partnership between Punknews.org and Some Party, a weekly newsletter covering independent Canadian rock music. Subscribe at someparty.ca.