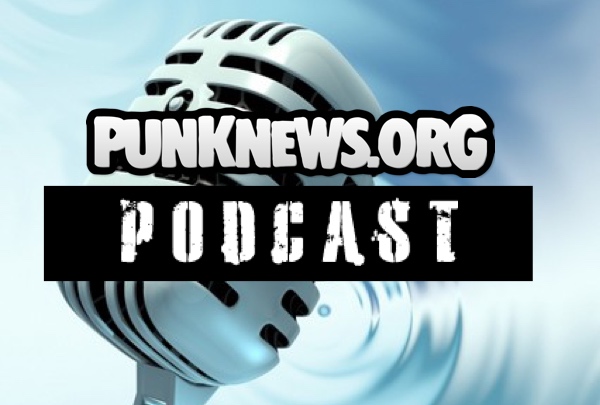 We don't make a lot of noise about it here on the website, but the Punknews Podcast has been going strong and we've hit the milestone of 400 episodes (it's actually quite a few more if you factor in silly nonsense and our 3-minute Grindcore Special). On this anniversary show, we brought out all the regulars we could. First hosts Adam White and John Gentile have a quiet tête-à-tête on the state of the show and our plans for it to continue (or not). Then we're joined by our rotating guest host roster of Ricky Frankel, Tom Trauma, Sam Barrett, and Sean Crawford for a bit of fun. You can listen or subscribe below!
The Survey
With 400 episodes behind us, we want some feedback and as such we've launched the 2018 Punknews Podcast survey. You can find it by visiting orgcore.com. We love doing the show but we're eager to retool it and keep things interesting for both the hosts and the listeners. Help us out by anonymously answering some questions at that link so we shake things up without blowing things up.
Listen & Subscribe
You can subscribe to the Punknews Podcast via RSS, on iTunes, Google Play or with the Stitcher app for iOS and Android. We love reading your mail on the show so send us your feedback via e-mail.
Download MP3 | RSS Feed | Subscribe in iTunes | Stitcher App | Subscribe in Google Play
This episode of the Punknews Podcast was produced by Greg Simpson of Velour Underground Studios.