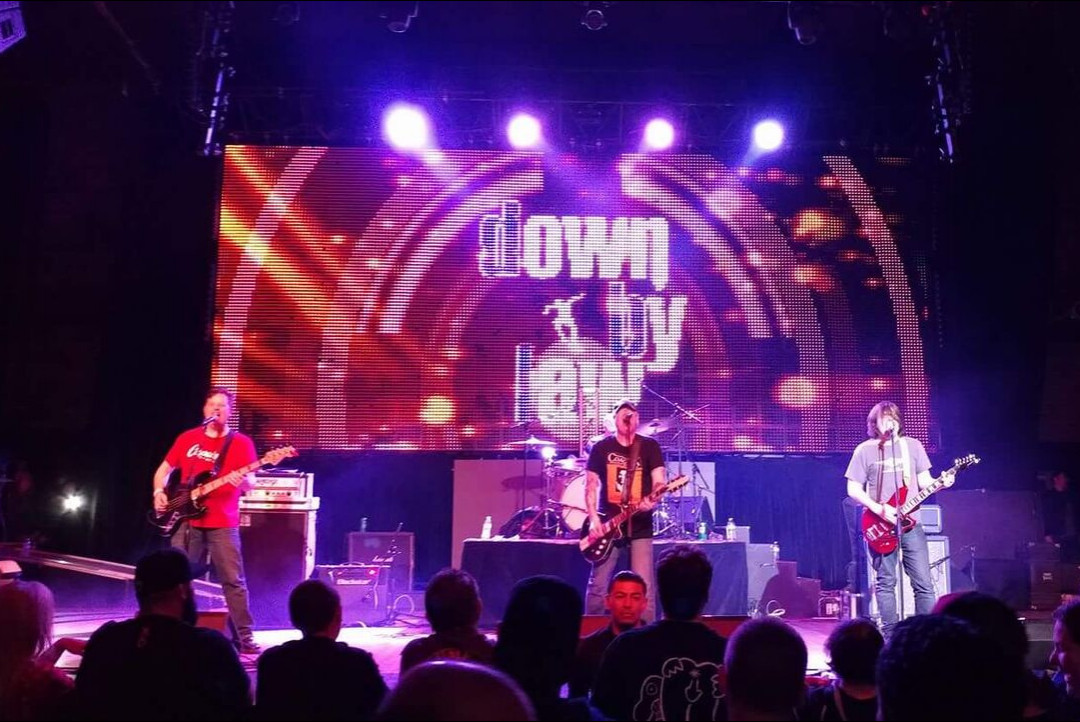 Today, Punknews is excited to debut the new song by Down By Law!
For their first album in five years, Down By Law has reunited their classic lineup of Dave Smalley (ALL, Dag Nasty), Sam Williams and John DiMambro with Jack Criswell on drums. Suitably, their new track, "Undone" finds the band applying their signature energetic melody to the pop-punk mold. Even more interesitngly, the band slips some late 60s psychedelia under the main works.
Speaking to Punknews, Smalley said, "This is one of the most unique songs I've been a part of. When I came up with the music on this, the horn melody instantly came into my head like a bolt of lightning. I'm super stoked on this one."
All In is out August 3 via Cleoptra records. You can pre-order it here and check out "Undone" below, right now.