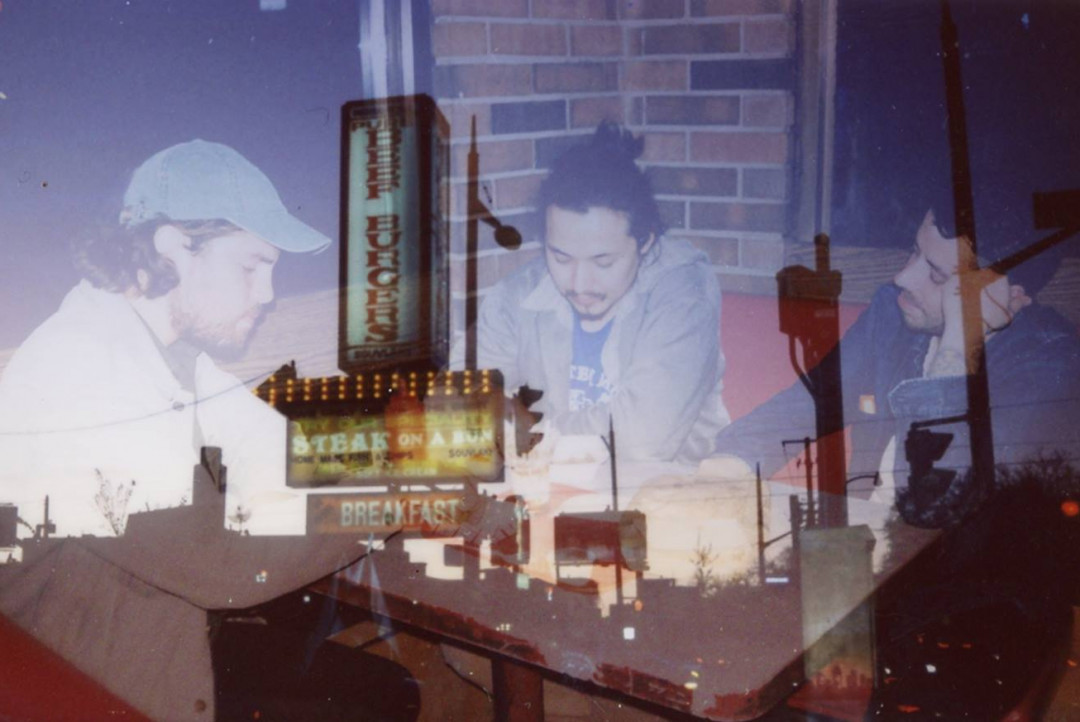 We're happy to share a full-album stream of the new self-titled album from Toronto's Fond, which comes out July 21 on Art of the Uncarved Block. The post-punk trio features Ryan Naray (Animal Faces, Soft Floors), Zach Van Horne (Creeper), and Rob Johnson (Low Sun, Shahman). The band recorded at Burlington, Ontario's B-Town Sound in one live off the floor session with producer Colin Young.
Fond's new record mixes influences from late-70s post-punk bands to the `80s and `90s roster of labels like Tough and Go and SST. Their press release namechecks acts like Wire, Slint, the Breeders, and Meat Puppets as part of that group. Drummer Rob Johnson commented on the new record:
"The formation of a new band spawns an existential problem between its creators. This dilemma is resolved only when they begin to learn each other's musical language and begin a discourse that becomes a singular movement; like a series of tributaries meeting to form a river. This singularity expresses an artistic marriage. Every gathering, every note, blooms and becomes a conversation. This record is a culmination of that ageless and mysterious process."
The album is out on July 21 and is now available for pre-order from Johnson's label Art of the Uncarved Block. A series of record release shows are scheduled for the coming days in Mississauga, Toronto, and Hamilton:
| Date | City | Venue | Support |
| --- | --- | --- | --- |
| July 20th | Mississauga, ON | Symbiotica | Low Sun, The Alcoves   |
| July 21st | Toronto, ON | The Dupe Shop | Blankscreen, Tiptoes   |
| July 27th | Hamilton, ON | Little Grasshopper | Love Serum, Low Sun, Bad Crush  |
This story is part of a reporting partnership between Punknews.org and Some Party, a weekly newsletter covering independent Canadian rock music. Subscribe at someparty.ca.