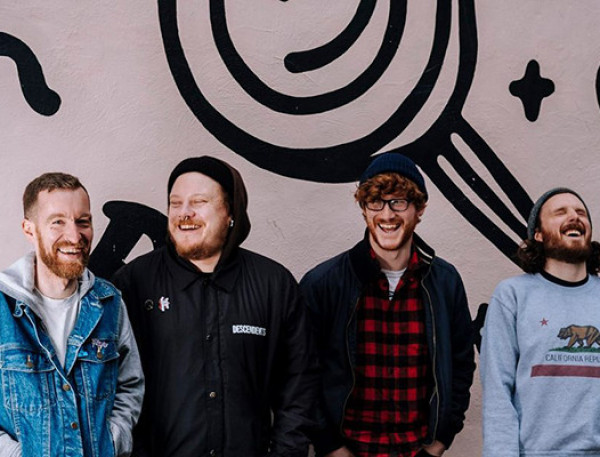 UK's Ducking Punches have announced a UK and EU tour this coming November, and they will be bringing LA's Spanish Love Songs across the pond to join them. The tour will begin in the UK before crossing the channel for a week, and then swinging back to finish up back in the UK. These dates are in addition to Ducking Punches' upcoming August tour of the UK and EU, starting today, on which they will be bringing along I Said Goodbye.
Ducking Punches' most recent album, Alamort, was released in February of this year. Schmaltz is Spanish Love Songs' most recent release, which dropped in March of this year.
You can check out a track from each of those albums, as well as all of DP's tour dates, below (dates with Spanish Love Songs indicated with an *).
| Date | Venue | City |
| --- | --- | --- |
| Aug 01 | Joiners | Southampton, UK |
| Aug 02 | Black Market | Hastings, UK |
| Aug 03 | Potemkin | Bielefeld, DE |
| Aug 04 | E-Werk | Erlingen, DE |
| Aug 05 | Open World | Rodgau, DE |
| Aug 06 | Punk Rock Holiday / Main Stage | Tolmin, SL |
| Aug 07 | Punk Rock holiday / American Socks Stage | Tolmin, SL |
| Aug 08 | Treppenhaus | Rorschach, CH |
| Aug 09 | Rad Rooms | Iserlohn, DE |
| Nov 24 | Boston Music Rooms* | London, UK |
| Nov 25 | Soup Kitchen* | Manchester, UK |
| Nov 26 | TBD* | Newcastle, UK |
| Nov 27 | Bannermans* | Edinburgh, UK |
| Nov 28 | Key Club* | Leeds, UK |
| Nov 29 | The Maze* | Nottingham, UK |
| Dec 01 | Luxor Live* | Arnhem, NL |
| Dec 02 | Exhaus* | Trier, DE |
| Dec 03 | Chez Heinz* | Hannover, DE |
| Dec 04 | Cassiopeia* | Berlin, DE |
| Dec 05 | Hafenklang* | Hamburg, DE |
| Dec 06 | Gebaude 9* | Koln, DE |
| Dec 07 | JC Bouckenborgh* | Antwerp, BE |
| Dec 08 | Crauford Arms* | Milton Keynes, UK |
| Dec 09 | Waterfront* | Norwich, UK |
< />