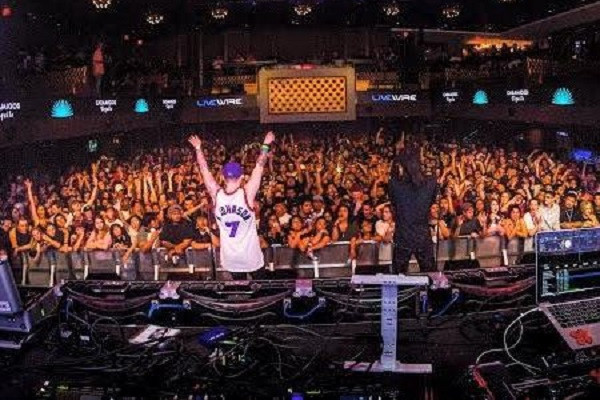 Today, Punknews is premiering the new album by Dropout Kings.
Vocalist Adam Ramsey talks to Punknews about the openign track: "It's basically about struggling with your vices. Everyone has that and can relate. Internal struggles, we all battle ourselves. You're your own worst enemy. We all battle our demons. That's an everyday struggle for sure." He continues that the band's music is intended to be an escape from the chaos of the day-to-day news. "We want to be the escape from all the political bullshit being thrown everywhere. Music is an escape. We want to be that escape from political views and jargon. We like to talk about being awake and questioning the nature of reality. While still having a good time. We are pro-psychedelics."
Similarly, the band addresses the further decriminalization of marijuana on "Burn1." Ramsey explains, "Our state AZ is in the process of full legalization which I hope will come soon. Marijuana has MANY benefits as we all know, now. Big pharma knows this and wants it shut down. It opens your mind, kills cancer, helps pain, it's truly a medicine. NATURE's medicine. Non-synthetic. Best part about it. It also stimulates economy. People will find a way to abuse anything. Everything is bad in excess. It CAN make people lazy, but those people were already lazy before the weed."
AudioDope is out Friday and you can pre-order it here. Meanwhile, check out the album below, right now.