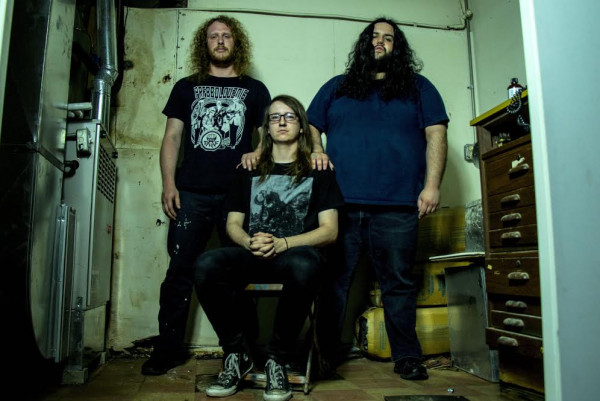 Today we are excited to debut the new, mean ass track by Bummer
This track is a facegrinder. The band revels in the low end, hard crunch of the nastier post-punkers like Unsane, at times reaching the ferocity (and cold nihilism) of early Swans. With a title that references both black magic and porno, "Hexxx Games" is as vicious and sleazy as you think it might be.
Speaking to Punknews about the tack, frontman Matt Perrin said: "Watching myself mature from adolescence to adulthood… This record is about fucking up and trying to learn from it. What it means to put one foot in front of the other and the reason to get out of bed each morning."
Their new album Holy Terror is out tomorrow and you can pick it up here! Meanwhile, hear the new track below, right now.
| Date | City | Venue |
| --- | --- | --- |
| Aug 31 | Kansas City, MO | Roller Dog w/ Tongue Party ("Holy Terror" album release show #1) |
| Sep 1 | Lawrence, KS | White Schoolhouse w/ Celebration ("Holy Terror" album release show #2) |
| Sep 2 | Kansas City, MO | Riot Room w/ Big Business |
| Sep 8 | Lexington, KY | Cosmic Charlie's w/ Big Business |
| Sep 13 | Tulsa, OK | Colorfeed AV w/ Super Thief |
| Sep 14 | Kansas City, MO | Kum N Go w/ Super Thief |
| Sep 15 | Omaha, NE | Brother's Lounge w/ Super Thief |
| Sep 16 | Minneapolis, MN | Mortimer's w/ Super Thief |
| Sep 21 | Columbia, MO | PDM w/ Tongue Party |