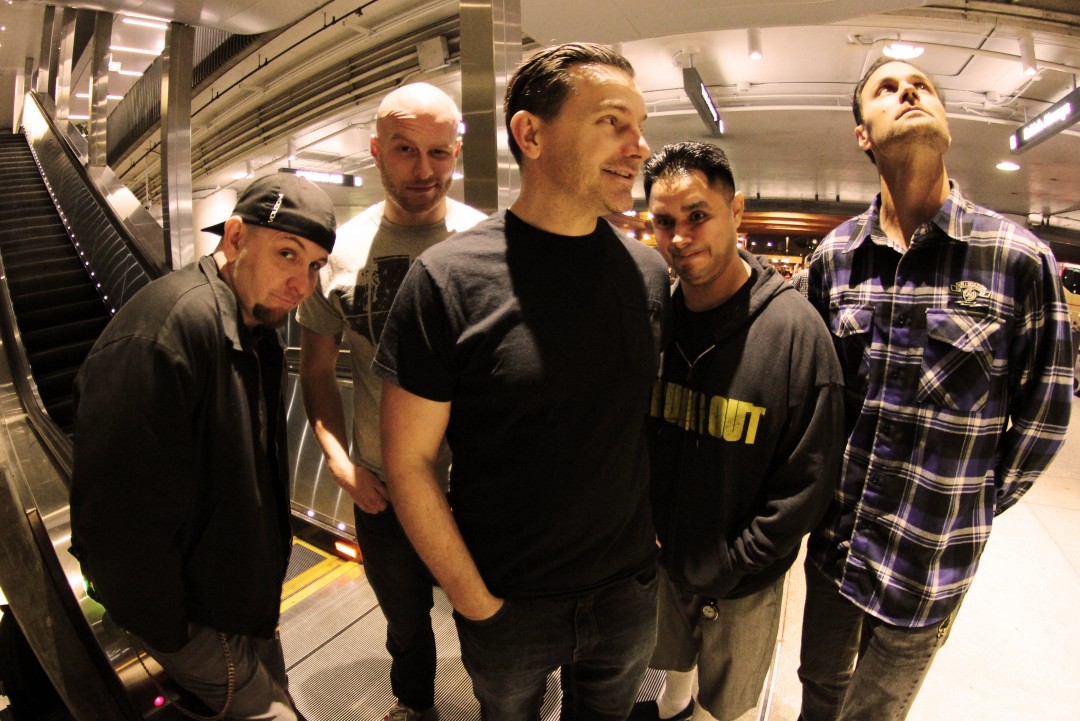 California punk mainstays Ten Foot Pole have announced a huge tour of North America starting in October. This is in addition to their already-existing Music4Cancer Canadian tour dates in September.
Ten Foot Pole's most recent addition to their robust discography is 2017's Setlist, which was released on Cyber Tracks.
You can check out the dates for both tours below.
| Date | Venue | City |
| --- | --- | --- |
| Sep 13 | Le Trou du diable | Shawinigan, QC |
| Sep 14 | Manoir Pont-Rouge | Pont-Rouge, QC |
| Sep 15 | Music 4 Cancer | Sainte-Thérèse, QC |
| Sep 16 | Bar le Magog | Sherbrooke, QC |
| Sep 17 | House Show | Lévis, QC |
| Sep 18 | La Source de la Martinière | Québec City, QC |
| Sep 19 | Hôtel Le Plaza | La Baie, QC |
| Sep 21 | The Working Class | Timmins, ON |
| Sep 22 | Cabaret de la dernière chance | Rouyn-Noranda, QC |
| Oct 04 | Slide Bar Rock N Roll Kitchen | Fullerton, CA |
| Oct 05 | Evil Pie | Las Vegas, NV |
| Oct 06 | The Rebel Lounge | Phoenix, AZ |
| Oct 08 | Streets Of London Pub | Denver, CO |
| Oct 10 | Reggies | Chicago, IL |
| Oct 11 | Melody Inn | Indianapolis, IN |
| Oct 12 | Fubar | St Louis, MO |
| Oct 13 | Sanctuary | Detroit, MI |
| Oct 14 | The Backstage | Windsor, ON |
| Oct 16 | Absinthe Hamilton | Hamilton, ON |
| Oct 17 | The Bovine | Toronto, ON |
| Oct 18 | Rum Runners | London, ON |
| Oct 19 | Dstrct | Guelph, ON |
| Oct 20 | Piranha Bar | Montreal, QC |
| Oct 21 | Mavericks | Ottawa, ON |
| Oct 23 | The Asylum | Sudbury, ON |
| Oct 25 | The Harp | Sault Ste Marie, ON |
| Oct 26 | Crocks | Thunder Bay, ON |
| Oct 27 | Windsor Hotel | Winnipeg, MB |
| Oct 28 | The Exchange | Regina, SK |
| Oct 29 | Black Cat Tavern | Saskatoon, SK |
| Oct 30 | The Buckingham | Edmonton, AB |
| Oct 31 | Dickens | Calgary, AB |
| Nov 02 | Waldorf Wagon Wheel Saloon | Leduc, AB |
| Nov 04 | Rickshaw Theatre | Vancouver, BC |
| Nov 05 | The Shakedown | Bellingham, WA |
| Nov 06 | The Plaid Pig | Tacoma, WA |
| Nov 07 | Bossanova Ballroom | Portland, OR |
| Nov 09 | The Shredder | Boise, ID |
| Nov 10 | Kamikazes | Ogden, UT |
< y able>