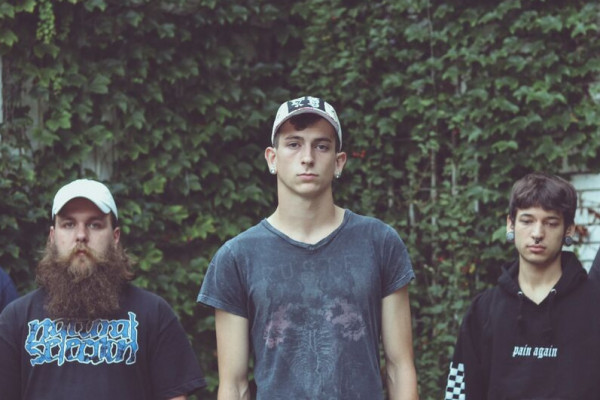 Today, Punknews is pleased to debut the new video by 156/Silence.
On "Fake It," the band takes modern hardcore to its limit, retaining the underlying rumble of the genre, while taking the form's aggressive charge and embracing a cacophonic ethos. Speaking to Punknews about the track, the band's Jimmy Howell said, "'Fake it' is probably one of the weirdest songs we've ever written. Earlier versions of the track were originally a lot tamer in terms of guitar effects but after a while, we decided to not hold back and to make it as crazy as we could within reason. With bands like Daughters being a big influence for us, we tried our best to incorporate the noise and chaos associated with bands like that while still retaining our sound."
Undercover Scumbag is out September 14th via Innerstrength Records. You can pre-order that here and check out the video for "Fake It" below, right now!
| Date | City | Venue |
| --- | --- | --- |
| Sep 2 | Binghamton, NY | Avenue DIY |
| Sep 3 | Hammonton, NJ | Hammonton DAV |
| Sep 4 | Falls Creek, PA | House Show |
| Sep 5 | Butler, PA | The Art Center |
| Sep 7 | Parkersburg, WV | Cosmic Petes |
| Sep 8 | Louisville, KY | Spinellis |
| Sep 9 | Cincinnati, OH | Yacht Club |
| Sep 10 | Moline, IL | Bierstube |
| Sep 11 | Naperville, IL | The Waiting Room |
| Sep 12 | La Crosse, WI | The Warehouse |
| Sep 13 | Converse, IN | House Show |
| Sep 15 | Pittsburgh, PA | Mr. Roboto Project |