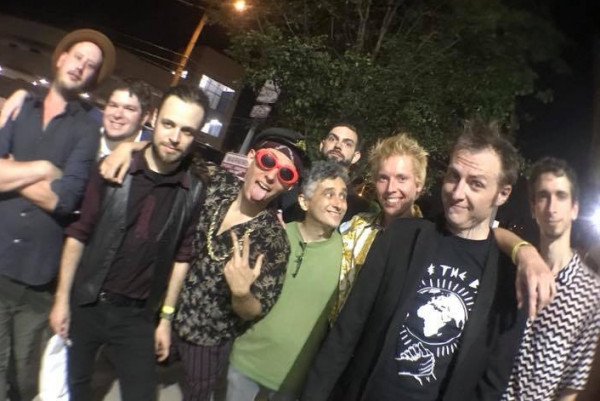 Last weekend was the Punknews Summer Soiree 2 in Philadelphia. Joe Jack Talcum of The Dead Milkmen co-headlined along with Stza of Leftover Crack. For the show, Joe Jack played a trio set with Dan Stevens (also of the Milkmen) and Woods for the first time. During that performance, Stza joined Joe, Dan, and Woods for a rendition of the Milkmen's "Dollar Signs in Her Eyes," off the Metaphysical Graffiti album.
The next say, Stza explained why the song was special to him. "I got to perform "Dollar Signs in Her Eyes" last night & it was a really special thing for me. It's difficult to explain or relate, but, this is one of those songs that I had the benefit of hearing at a pivotal time in my life & along with the vastly underrated "Metaphysical Graffiti" I will never squander the space available on a record that I release. If you consider yourself a fan of "silly/clever" bands with "nerdy/whiny" vocalists & you have not listened to this Milkmen record? Prepare to have your mind blown! "
Lucky for us, Philly filmaker Kayla McCaney was on the scene to record the show. Check out Joe and Stza playing "Dollar Signs in Her Eyes" below, right now!