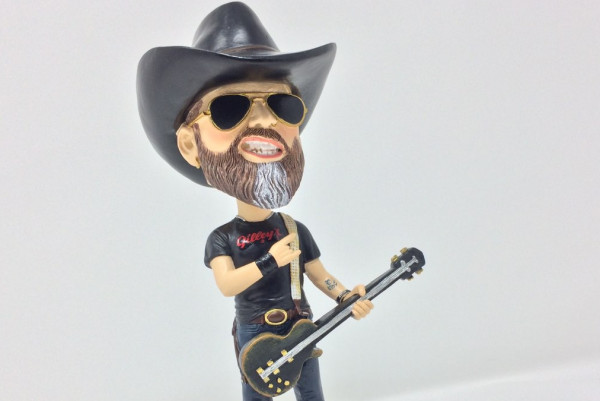 Today, Punknews is excited to debut the new video by Supersuckers!
The Supersuckers are htting their third decade right now, so "History of Rock n' Roll" fittingly open opens up with the line "How is it even possible after all these years?" The band then speeds through the history of rock- pointing what is awesome and what sucks- while cranking out their trademark boogie woogie rock which is still as sleazy and sharp as it was 30 rotations ago.
But, not only is the band putting out the Suck It album to celebrate the milestone, but lead singer/guitarist is also getting immortalized as a Throbblehead by Aggronautix. That's a picture of the handsome feller right there.
You can pick up the new album here, check out the Throbblehead here, and see the band's new video below, right now!