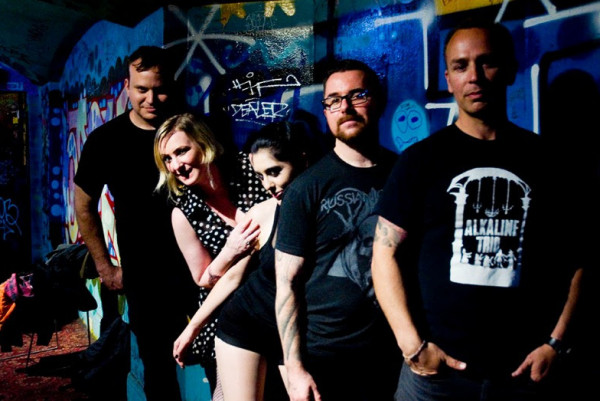 The recently reactivated Tsunami Bomb, which includes orignal members Dominic Davi, Oobliette, and Gabe Lindeman, as well as newish singer Kate Jacobi and guitarist Andy Pohl, has released two surprise new songs. this is the band's first new music since 2004. The two new tracks are "Lullaby for the end of the world" and "Naysayers."
In a release, Oobliette spoke about the former track, "I have people with views so opposite mine that its enraging, but I can still hug them at the end of the day. I believe this divide that keeps growing and has infested our population to not want to listen to anyone with beliefs other than their own, could be our own big bang. It saddens me that it's rare to see a positive open dialog anymore. I may not agree with you on your stances, but I will stand behind your right to have them 100%. What I can't stand behind is people hiding behind their computer screens, attacking strangers for their opinions and acting like they really care about what's going on. Whatever the wrongs you think need to be righted, get the fuck up, walk out your front door, and make some change. It starts with you."
To get those tunes, you have sign up to the band's mailing list. They also revealed that they are working on a new album for 2019 release. They just recently reissued The Ultimate Escape as a vinyl only release.