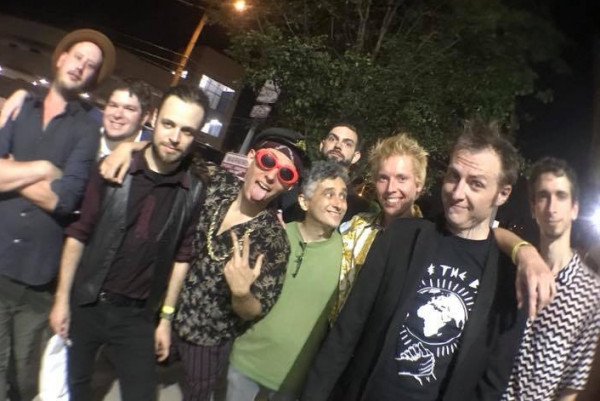 On August 24, we threw our second Summer Soiree. It was a magical evening.
Stza of Leftover Crack played a full set backed by Crazy & the Brains. During the performance, The Dead Milkmen's Joe Jack Talcum came on stage a played "Punk Rock Girl" with the combo. The show ended with a killer cover of Jim Carroll's "People Who Died." Before that, Joe Jack played his first three piece band set backed by Dan Stevens and Woods. They snapped through a set of Milkmen classics and fantastic Joe Jack solo stuff. During that set, Stza came on stage with the trio and they all played the Milkmen's "Dollar Signs in Her Eyes." The show opened with a charging set by Pushin'' It 2 the Limit who played a ton of their new songs and also had a siberian tiger on stage.
Philly filmaker Kayla McCaney was on the scene to record the show and you can check the whole thing out below, right now.