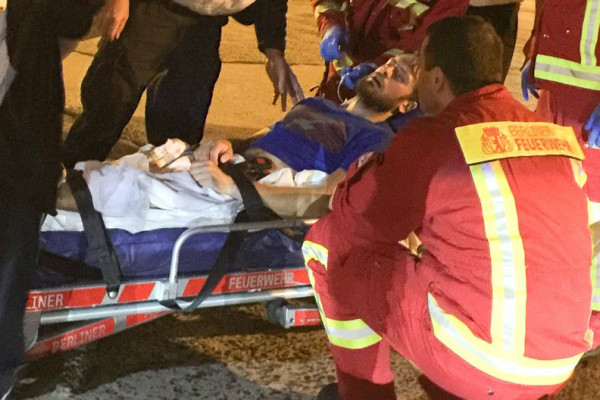 During the World Cup, four members of Pussy Riot ran on the field to protest the Russian government's policies. They were arrested. Some of the members were sentenced to a short prison term, released, and then rearrested immediately after being released from jail on new charges.
Last week, Veronika Nikulshina and Peter Verzilov, who were both involved in that matter, were arrested again during a day of "widespread protest" in Moscow. Later that same week, Verzilov went to trial on charges related to that arrest. Just after the hearing, he became extremely ill, lost his sight, memory, hearing, and ability to speak, and finally lost consciousness. He was hospitalized and unconscious for about three days. Verzilov's family stated that after he became ill, doctors refused to let the family know what his diagnosis was or why he was falling ill. Russian doctors later stated that Verzilov "overdosed on or was poisoned by anticholinergic drugs."
However, his family has stated that Verzilov did not take those type of drugs and that they were somehow injected or given to him without his knowledge. Pussy Riot has accused the Russian government of poisoning Verzilov. Pussy Riot states, "Doctors refuse to share with us any papers on Peter's health. We have all the reasons to suspect that he was poisoned by the Russian authorities. "We demand justice, and we'll do everything we could to find those people who're in charge of poisoning Peter and be sure that they will be punished for what they did."
Verzilov is still seriously ill and was transported to Berlin for further treatment.