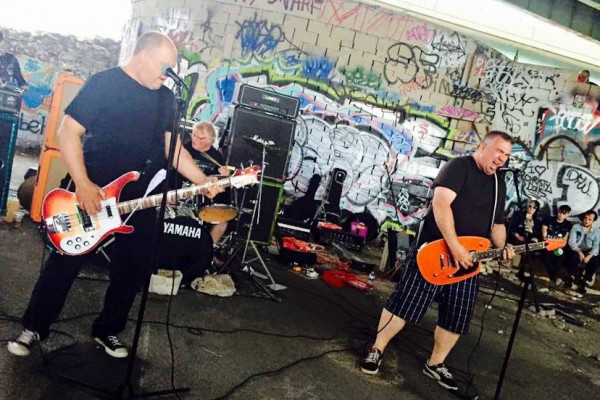 FOD are Philly punk legends. the band has been kicking out slab after slab after slab of reved up, biting hardcore for almost forty years! But, while they've always had a vicious bite to their attack, in true Philly style, there's always a sort of wry humor slid underneath the chopping. The new track, "Fan Service," is F.O.D. doing what they do best, distilled to a sharp 39 seconds.
Speaking to Punknews, F.O.D.'s Jim McMonagle said, "We wanted to take a pop love song and turn it inside out. It starts out sweet and pretty and goes south pretty quick.. like finding broken glass and rat poison in your best halloween candy after trick or treating."
Their new album, No School, No Core is out next week and you can pre-order it right here. Meanwhile, check out the video right now.