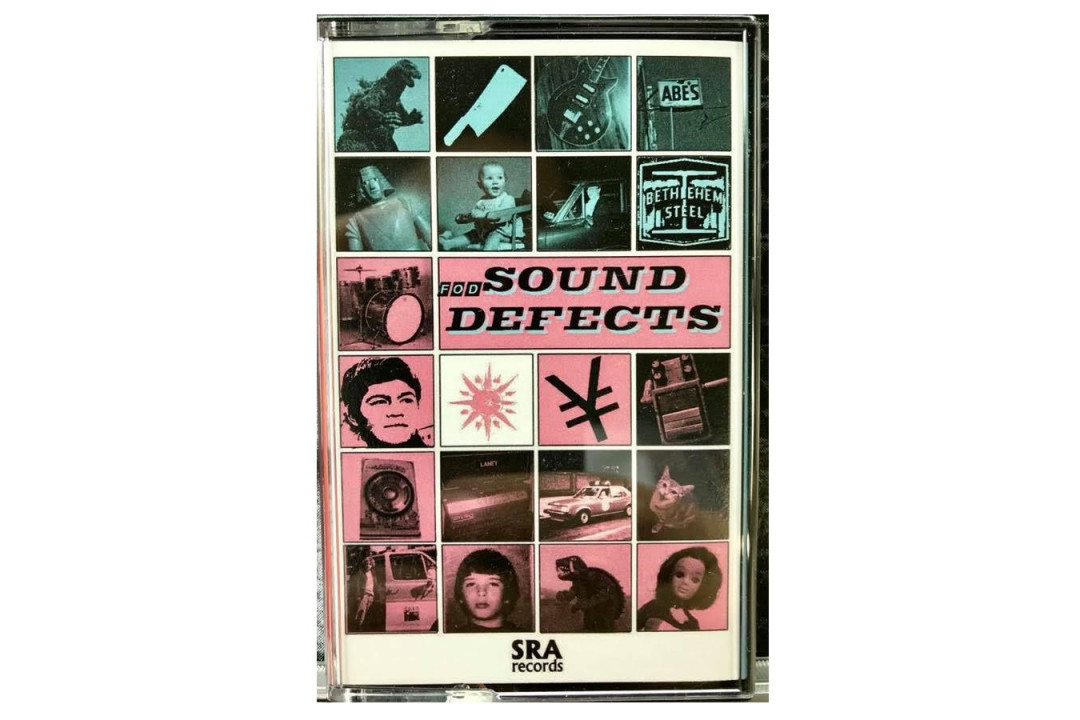 This Friday, Philly punk champions F.O.D. will release their new album, No School, No Core. It's the band's ninth album in about 35 years and frankly, between its old school hardcore backbone and teenage knucklehead brain, it's one of the band's tightest albums yet. It rips.
But, what you might not know is in addition to No School, No Core, the band is ALSO releasing a super limited cassette EP on the same day! Sound Defects is the perfect encapsulation of the band- super short, super fast tunes that are as maniacal as they are weird. On the release, in addition to a bunch of orignal smashers, they cover The Monkees and Seasame Street! They also play their first acoustic tune ever. But, ya gotta pre-order the new record to get the limited tape!
Speaking to Punknews, Bassist Dave said, "We're very excited about releasing our second tape! We usually are building elaborate walls of guitars and harmonies but this time we just did it like a demo. We'd learn it, then record it, Then however long the song was, that's how long the guitar and voice overdubs took. We really didn't give it any thoughtfulness or effort at all!!" Drummer Bob added, "Chopping out some new Dave and Jim songs on This our latest creation was nothing less than a blast thanks to Mr. Bruce! Smashed out in a tiny room! I thank my lucky stars to be surrounded by such great friends!" Meanwhile, Producer Bruce H added, "For the last few years I've been working with FOD on this new album. It took us a long time and we thought it might be nice to have something the complete opposite of that come out at the same time. So I dragged them into DEMO CITY (my rehearsal room with a mixer and a laptop) and in one day they learned, tracked and overdubbed this new seven song tape."
Both, No School, No Core and Sound Defects are out Friday and you can pre-order it right here.. Meanwhile, check out all of Sound Defects below, right now!