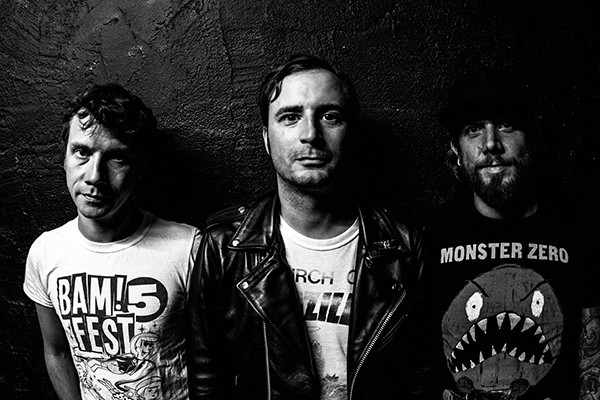 Last week Punknews brought you a new video for the song "Love Is Out" from Austria's The Mugwumps. Now Punknews is excited to premiere their new album, in full, a full week before its official release! Clown War Four is due out November 16th, and follows up their 2015 release Can't Be The One.
Here's a little bit to let you in on who The Mugwumps are, and what they're about:
The Mugwumps played their first Show on Halloween 2002. Since that they did some records, been quite active and also very inactive! Four full-lengths, splits with The Vapids and The Manges and songs on numerous compilations. Chris is a recordcollectin', comic lovin' geek, Hank is the perfect son in law and Andy likes metal. The Mugwumps sound is best described as somehwere between Screeching Weasel and Head, straight from the Alps.
Their label, Monster Zero, adds:
Clown War Four is the not so long-awaited 4th album by Austria's number one punkrock outfit The Mugwumps, and their 4th one on Monster Zero aswell! And once again Mug, Hollywood and Hectic deliver. Call it poppunk, call it Ramonescore, but make sure to call it what it is: class A punkrock. Fast, raw, catchy and compelling. 13 tracks including the hit-single 'Love Is Out'. The Mugwumps are the standard and the standard's just been raised. Get on it, Bubba Ho-Tep!
So check out the stream below and, if you like what you hear, then be sure to pre-order the album from Monster Zero Records.