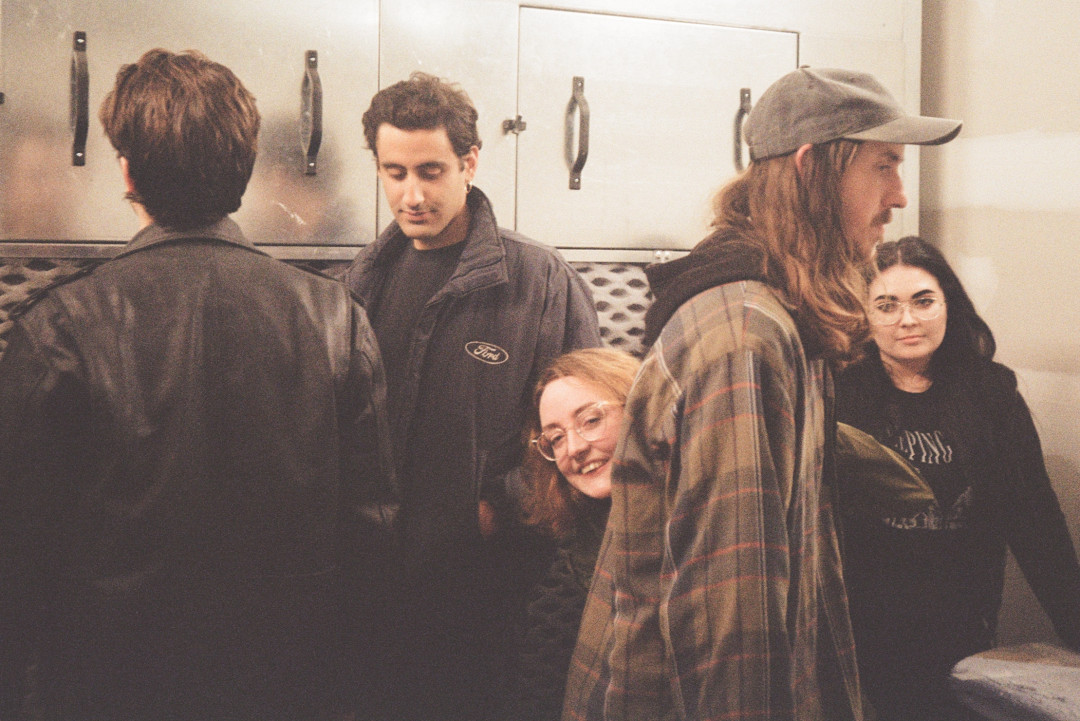 This is a big week for Toronto noise-punks WLMRT. Friday, November 16 will see the release of the band's third EP, titled Lube 2, on Pleasence Records. They'll celebrate the same day with a performance as part of Long Winter, the cold-weather music and arts festival. The band plays the Tranzac Club on Friday evening as part of the kickoff for the event's seventh year. Last weekend I spoke to vocalist Shelby Wilson and bassist Kat McGouran about the release, the band's recent gig playing before an SLC Punk screening (of all things), and their escape plan when the Waltons come calling. You can listen below.
"The anarcho punks who came to see the movie hated us, and I was really happy about that."
Putting aside the curiosity that in-uniform punkers would actually attend a screening of the Matthew Lillard vehicle, I'm willing to bet that most bands think twice about playing before the 1998 film. The resulting snakes' nest of authenticity issues would be too much for your conventionally image-conscious punkers to care to grapple with. WLMRT, though, exists on a level where the usual rules don't apply. The group's become infamous in the Ontario underground for their unpredictable, peak-volume live shows and shouter Shelby Wilson's biting, stream-of-consciousness lyrical rants. From thier very name down, WLMRT defies expectations and injects a little bit of welcome chaos into a genre that's notoriously set in its ways.
Download MP3 | RSS Feed | Subscribe in iTunes | Stitcher App | Subscribe in Google Play.
Lube 2 is a five-song set that follows a pair of self-released EPs, 2016's Fuck Me I'm Joking and last year's Plan B. Since that release the band also took part in a four-way split 7" with Ottawa noise duo Deathsticks, the Montreal garage-punk group Nüshu, and the goth-styled Halifax-based Nightbummerz. A new WLMRT song titled "Deathsticks Ruined My Life" also appeared on the recent Killed By Meth #3 compilation from It's Trash Records.
This story is part of a reporting partnership between Punknews.org and Some Party, a weekly newsletter covering independent Canadian rock music. Subscribe at someparty.ca.