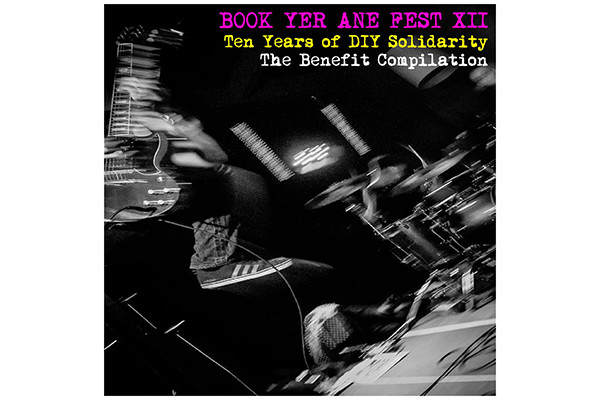 Make-That-A-Take Recordshave released a new comp as a companion to this year's Book Yer Ane Fest XII, which is happening as you read this. The comp is available as a name-your-price download via their Bandcamp page, and all proceeds go into the pool slated for charities from the non-profit fest itself.
Book Yer Ane Fest is a (kind of) annual fest held in Dundee, Scotland, which is now in its tenth year. The event is held across multiple venues over the weekend and features acts from both the UK and abroad, with all proceeds split between several worthwhile charities local and throughout Scotland.
You can check out Chewing on Tinfoil's submission to the comp, "Just Like Me," as well as the venues for the remaining dates below (click here for a copy of the fest poster detailing which acts on which day, etc.).
| Date | Venue(s) | City |
| --- | --- | --- |
| Nov 30-Dec 01 | Conroy's Basement and Abertay Student Centre | Dundee, UK |
| Dec 02 | Abertay Student Centre | Dundee, UK |
| Dec 03 | Leith Depot | Edinburgh, UK |