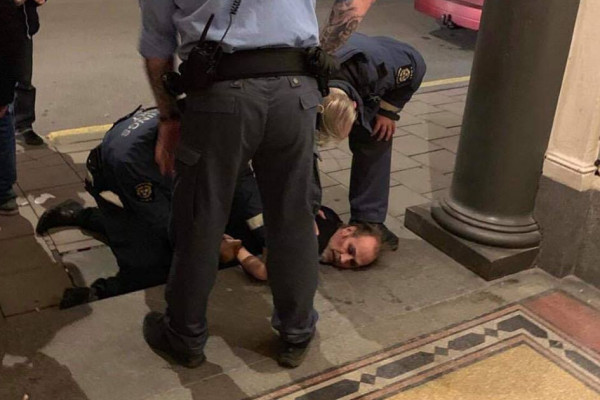 Last night's Peter Murphy show in Stockholm, Sweden did not go as planned. Reports are still coming in, but apparently, during the show, Murphy expressed displeasure at the sound system and mixing. He began to throw water bottles at the audience and may have thrown a plastic, or possibly glass, bottle at the mixing desk. The promoter and club then ended the show, with security having to physically eject Murphy from the club.
The promoter issued a statement: "With one more song planned, the artists tour manager and technician decided to end yesterday's concert with Peter Murphy since technical equipment had been destroyed due to incidents we at Nalen take very seriously. The artist acted in an unacceptable way towards the audience and our staff. We are currently trying to sort the situation out. If anyone in the audience got injured in any way, we would like you to contact us and report to the police. We also want to say thanks to the guests who helped us at Nalen and others in the audience."
The show is part of a tour where Murphy is doing all Bauhaus material with David J. that show is supposed to hit US shores next year, along with a massive residency in the Bay Area where Murphy will do nearly his entire discography over the course of a couple months.