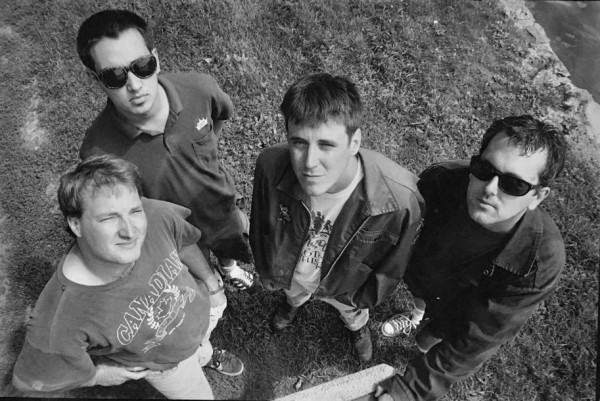 In the lead-up to their appearance at the Seattle Pop Punk Festival next week, veteran Canadian garage-punk act The Stand GT have released a previously unseen 25-year-old video for the song "The Wait," from thier 1991 cassette Blur Your Cool. We're excited to premiere it today at Punknews! Check below for the clip and the story behind it. The Festival goes down on January 10, 11, and 12 at venues around Seattle. The Stand GT will perform on January 12 at El Corazon, reuniting the band with some early touring companions like the Young Fresh Fellows and The Smugglers.
The Seattle Pop Punk Festival will feature the above-mentioned bands, along with performances from Lisa Marr of Cub with the Tranzmitors, The Wanna-Bes, The Hextalls, Waffle Stomper, Who Is She, The Subjectives, Skates!, Ol Doris, Hilltop Rats, Shaolin Hunks, Kids on Fire, Tunebugs, The Disorderlies, Heck Yes, Amsterdam, The Cheap Cassettes, and Dreadful Children.
Here's what Chris Page had to say about the clip:
Friends (Vali Fugulin and Paul Godawa) filmed the footage at Concordia University in early '93 and it was supposed to become a video for "The Wait" used to promote our Blur Your Cool record. The footage was pretty cool and shot on 16mm B&W, on a hand-held Bolex. Unfortunately, the editing costs back then were astronomical, so we weren't able to ever get the shots put together. I had the rushes transferred to VHS years ago so we could have a copy of the footage in case we were ever able to edit it. Anyway, since making videos is pretty easy now as we all know, I was able to digitize the VHS and finally get this thing edited, all these years later.
This story is part of a reporting partnership between Punknews.org and Some Party, a weekly newsletter covering independent Canadian rock music. Subscribe at someparty.ca.