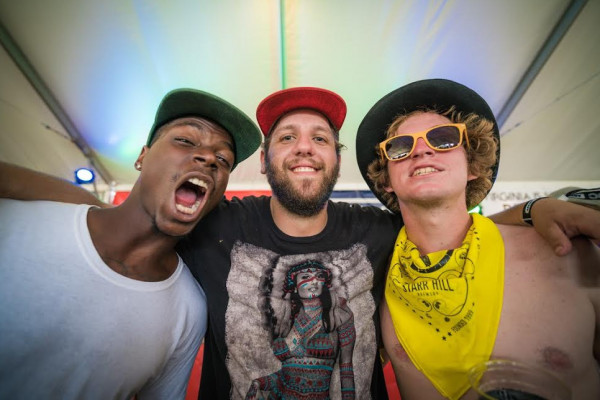 Today, Punknews is excited to debut the new track by People's Blues of Richmond!
Honestly, few bands sound like People's Blues of Richmond. With a slight country twang, the bands pays tribute to their downhome roots while embracing the ragged, huge choruses of guys like Springsteen and Strummer. "Journalist" embodies this style with the band zooming forward with a frantic frenzy launched from a decidedly art rock angle.
The bands next album will be out in 2019, and you can check them out here. Meawhile, hear "Journalist" below, right now!
| Date | Venue | City |
| --- | --- | --- |
| 1/12 | Fat Boys SmokeHouse | Fredericksburg, VA |
| 1/18 | Melody's | Beckley, WV |
| 2/1 | Appalachian Brewing Company | Harrisburg, PA |
| 2/2 | Milkboy | Philadelphia, PA |
| 2/5 | The Southern Café and Music Hall | Charlottesville, VA |
| 2/6 | Boathouse Live | Newport News, VA |
| 2/7 | Lincoln Theater | Raleigh, NC |
| 2/8 | Visulite Theater | Charlotte, NC |
| 2/9 | Salvage Station | Asheville, NC |
| 2/21 | Slopeside Grill | SteamBoat Springs, CO |
| 2/22 | Black Buzzard Oscar Blues | Denver, CO |
| 2/23 | Lazy Dog | Boulder, CO |
| 2/24 | Ullrs Tavern | Winter Park, CO |
| 3/9 | Tally Ho Theater | Leesburg, VA |
| 3/29 | Sycamore Deli | Blacksburg, VA |
| 3/30 | Boone Saloon | Boone, NC |
| 4/5 | 8x10 | Baltimore, MD |
| 4/6 | Imbibe Craft Beer & Art Festival | Fredericksburg, VA |
| 4/13 | The Broadberry | Richmond, VA |
| 6/1 | Mountain Music Festival | Minden, WV |
| 6/14 | Weekend at Wolfies | Bedford, PA |