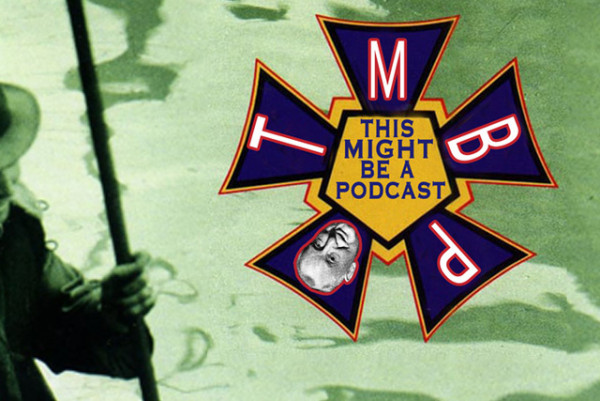 Punknews contributor Greg Simpson has introduced This Might Be a Podcast, a show for They Might Be Giants superfans. On this episode, Greg and friend Missy Tate discuss a song with a long and complicated history - "Why Does the Sun Shine? (The Sun is a Mass of Incandescent Gas)" From the original song to their 1993 cover, from Severe Tire Damage to their updated Here Comes Science tune, Miasma of Incandescent Plasma. Take a journey with us into the final frontier!
This Might Be a Podcast has also had the honor of having They Might Be Giants' drummer Marty Beller on an exclusive episode on their Patreon. Listen to the 18-minute teaser below, and sign up at the podcast's Patreon page to hear the entire 95-minute episode, where Marty tells us his whole drumming history from age 6 up until joining the Giants and through to The Else on part 1 of this very special episode.
Download MP3 | RSS Feed | Subscribe in Tunes | Subscribe in Google Play
You can find This Might Be a Podcast on Facebook and Twitter at @ThisMightBeAPod. You can subscribe to the show with RSS or via the iTunes Store.