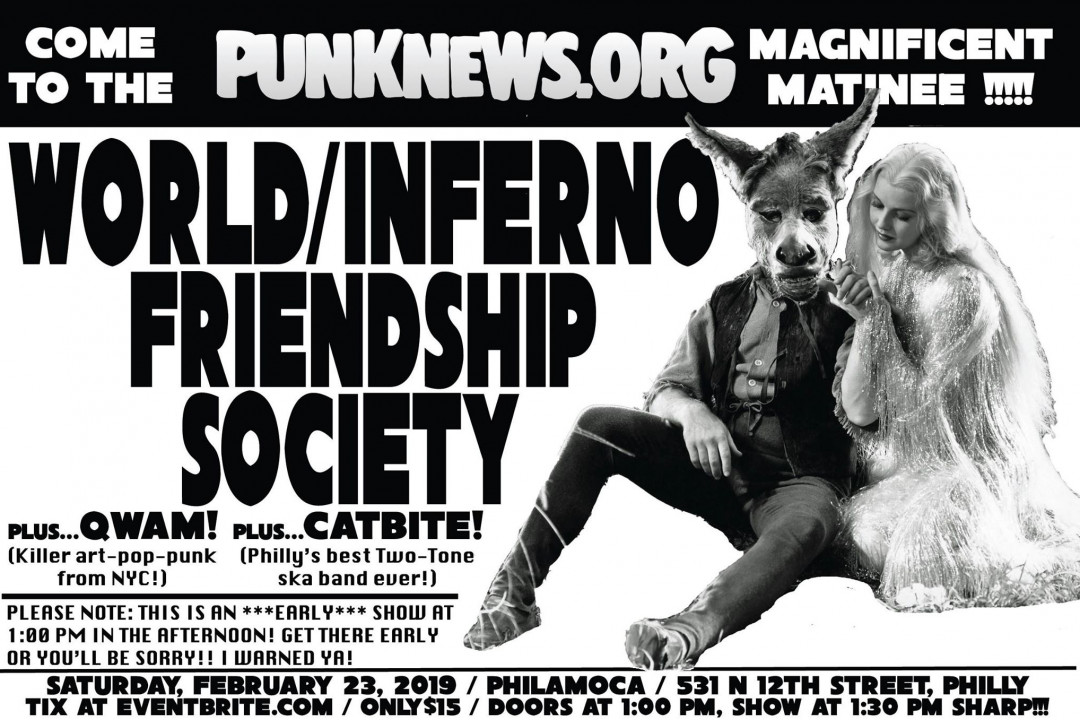 On Saturday, February 23, we are throwing the Magnificent Matinee in Philly and the amazing World/Inferno Friendship Society is headlining the gig. Meanwhile, NYC's QWAM is bringing their art-pop-punk attack before that. And now, we are mega-psyched to announce the opener!
Philly's own Catbite will open the show! Catbite are a brand new two-tone ska band that take the classic vibe of the Selecter and The Specials and juice it up with a modern punk attack. You can check out some of their videos below, right now. This will rule, for sure.
The whole thing goes down in a under four weeks! That's February 23 at Philamoca in Philly at 531 N 12th St, Philadelphia, PA 19123. Our last Inferno show sold out, so if you want to go, advance tickets are HIGHLY recommended.
Please note that this is a VERY EARLY SHOW. Doors are at 1:00pm in the afternoon and the music starts at 1:30pm sharp! So, do not be late. You won't want to miss a second of this. This event is all ages.
You can check out the Facebook event right here and you can get tickets right here!