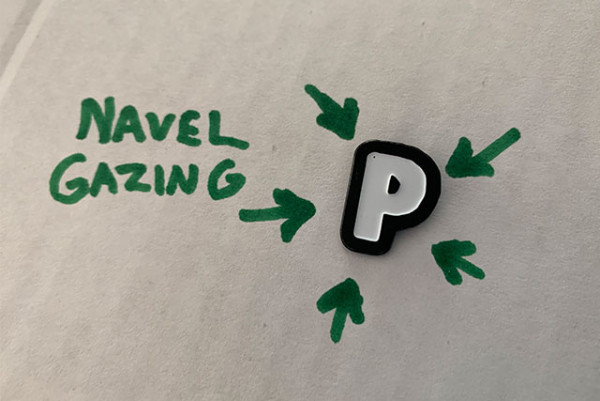 Welcome to Navel Gazing, the Punknews.org commenter community's weekly symposium, therapy session, and back-alley knife-fight. Chime in below with your latest playlists, record store finds, online time wasters, and site feedback.
13 goddamn years ago I started a weekly Punknews recap series under the title "Sunday Edition." This is a name I stole from the CBC Radio One radio program hosted by Michael Enright, because everything I do must be obnoxiously Canadian. This eventually became a series of Sunday evening articles linking to recent stories, interviews, and reviews of note, with the topmost story in the batch titled "Navel Gazing" to emphasize the meta nature of the beast. If you're reading this far you should be well aware of what Gazing became: a place for the community to let off steam and talk about random topics unrelated to the article itself. Despite our general destain for you bastards, it actually made us happy to see some positive conversation grow organically out of the commenter community.
Over the years Gazing has come and gone, with different editors helming it from Bryne Yancey to Brittany Strummer to, most recently, Ricky Frankel who resurrected the thing from a long absense. Well, they're all dead now (or they moved on, I can't be certain) and here I am: stuck on this island, never able to leave. This is Navel Gazing: the shitty tomb of Adam White.
So here's the plan, for the near future at least. As pleasing randos on the Internet is my curse I'm planning to post an article every Sunday evening for you guys to comment under. It's going to be a low effort cut-and-paste, and I'm not going to bother with the pantomime of recapping the week in Punknews (I've got other stuff to write on Sundays, and you didn't read the recap anyways).
Let's ride this out for a bit, Punknews, and see how far we get.