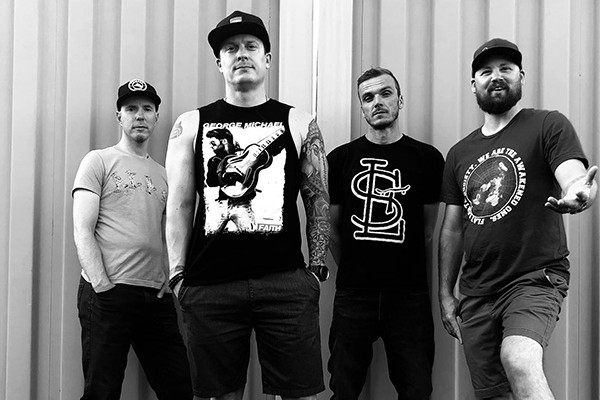 Late-90s Canadian punk quartet Downway have announced they are getting back together after a 14-year hiatus. The reformation includes a tour of eastern Canada in May (w/ Hit The Switch), as well as a new album in the works.
Downway formed in 1994 and had several releases, culminating in 2003's Hometown Advantage split with Belvedere.
You can check out the track "Designed for the Weak" from that album, as well as those tour dates, below.
| Date | Venue | City |
| --- | --- | --- |
| May 15 | Bovine Sex Club | Toronto, ON |
| May 16 | Club Absinthe | Hamilton, ON |
| May 17 | Rum Runners | London, ON |
| May 18 | The Fox Lounge | Barrie, ON |
| May 19 | Pouzza Fest | Montreal, QC |
| May 20 | Rock Cafe le Stage | Trois-Rivieres, QC |
| May 21 | L'Anti | Quebec City, QC |