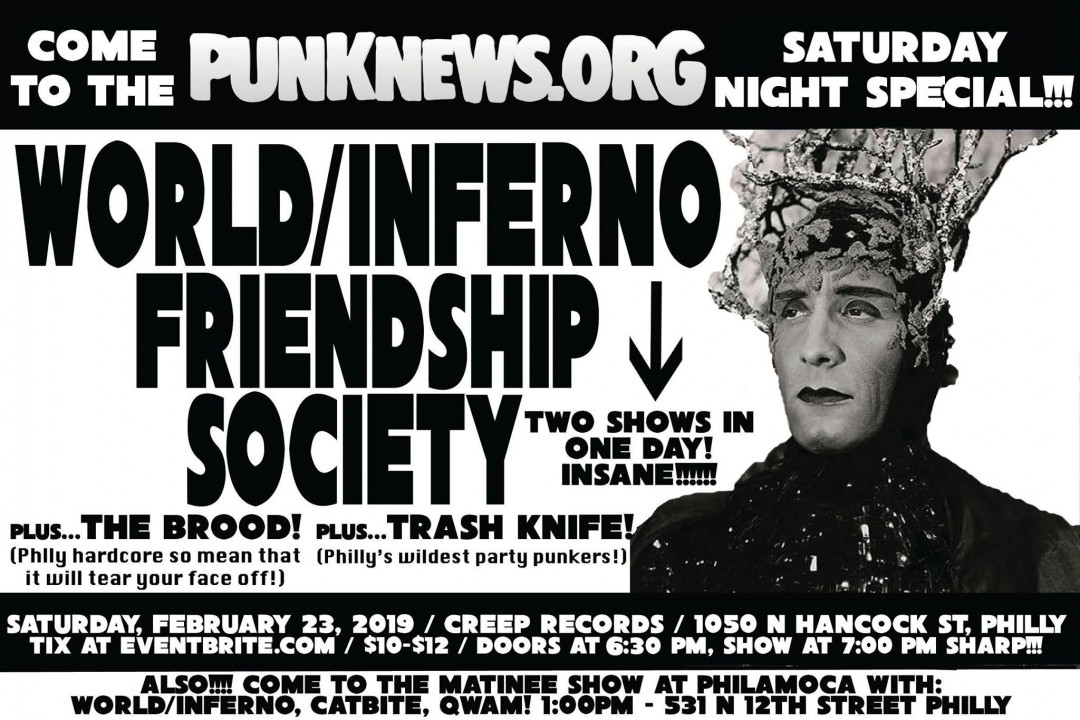 TONIGHT IS THE NIGHT!
In a mere nine hours, the mighty World/Inferno Friendship Society will play the Punknews Saturday Night Special! (The early matinee show is sold out) but the second show still has tickets and they're only ten bucks! The band will be playing a different, wilder set than the early show and this will be killer!
Plus, The Brood will play just before Inferno and will tear your face off. Before that, the city of Brotherly love's nihilistic, party punkers Trash Knife will rock you out of your skull, leaving you a jumbling mess of mindless flesh! Watch out!
Even though this is the "Evening show," this is an early one as well. Doors are at 6:30pm sharp and music is at 7:00pm sharp! The whole thing will be over by 10:00pm, SO DO NOT BE LATE! GET THERE EARLY! This event is all ages.
Check out the Facebook event here and you can get tickets here!