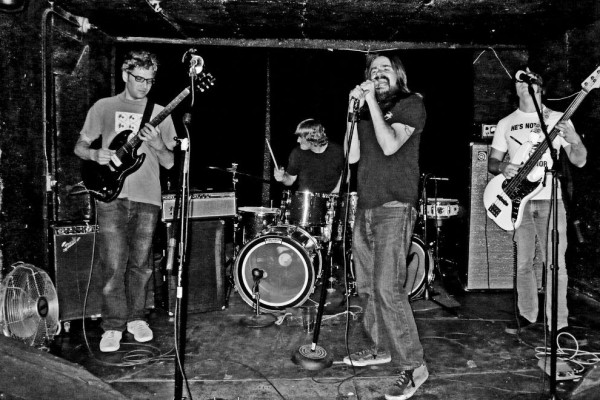 Today, Punknews is pleased to debut the new track by Hot Lunch!
This track is a rocker! The bay area group have studied their Nazareth, Blue Oyster Cult, and MC5 lessons well. They've cut an album of two-fisted, hard driving, hard rock that would sound impeccable blasting out of a tricked out van or a juiced up Camaro. "Smoke Ring" kicks off the proceedings with a track that unseasonably pays tribute to the Gods of riffs, staches, and long hair.
Speaking to Punknews about the track, vocalist Eric Shea said "'Smoke Ring' opens our second album. We felt that this particular song was the one to set the tone because it best represents where we are right now - it still sounds like Hot Lunch, but it's a bit more complex because we're living in more complicated times. This song scopes the present landscape and then it builds a new world for all of us to inhabit and thrive in."
The new album is out March 15 via TeePee Records and you can pre-order it here! Meanwhile, check out "Smoke Ring" below, right now!
(photo: Josie Ramondetta)