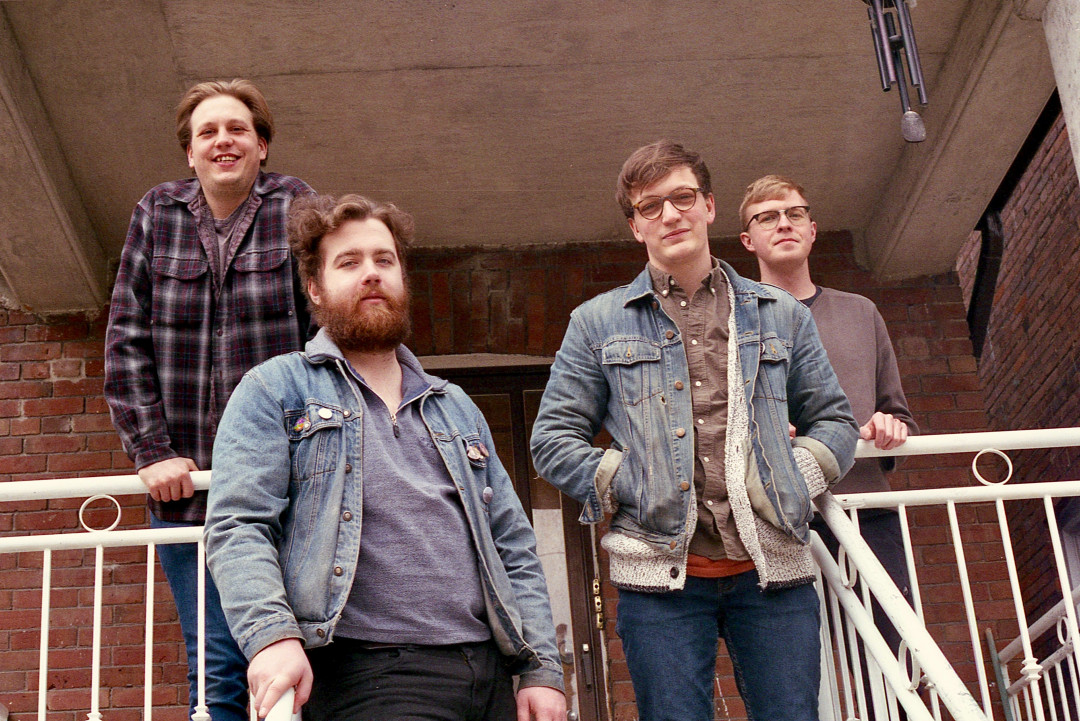 Stuck Out Here's Ivan Raczycki had this to say about the track

"The song 'Embarrass You' is what happens when your treasured and cherished idealization of vice and hedonism starts to ring hollow and you notice the destructive wake trailing behind your all-night benders and perma-fried existence. It's an apology. I'm sorry."
Until We're Each Someone Else follow's the group's 2014 full-length Getting Used To Feeling Like Shit. The band features co-frontmen and principal songwriters Cam Laurie and Ivan Raczycki on guitar and vocals, backed by bassist Emmett O'Reilly and drummer Pat Armstrong.
This story is part of a reporting partnership between Punknews.org and Some Party, a weekly newsletter covering independent Canadian rock music. Subscribe at someparty.ca.