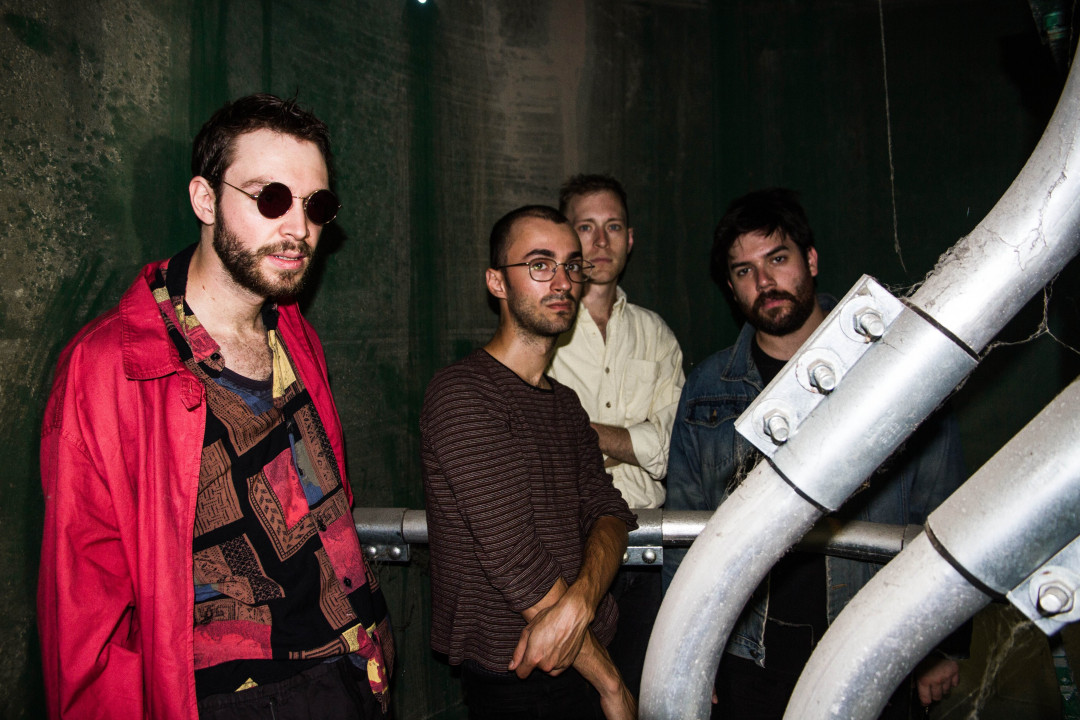 Today, Punknews is excited to debut the new single by Montreal's Bleu Nuit!
Taking it's vibes from the early Factory records scene, "Concentration" is huge sounding and heavy, but like New Order's biggest hits, seems to glide through the air. A bouncing bass propels the track while the band merges the melodic with the menacing.
Speaking to Punknews about the track, the band's Yan Skene said, "'Concentration' is the center piece of the record. All the major themes on the album can be found on the track; alterity, anxiety, losing control, fear of aging, etc. It's also one of the only major-key jams on the album, which is meant to counter-balance the dreary lyrical content. At first, we were really aiming for a 70's post-punk vibe but we layered tons of synths and electronic percussions and slowly it really began to take shape as a weird 3am dance-floor anthem. The end is still very Joy Division though."
This single is out tomorrow, but you can check it out below, right now. Meanwhile, the band's new full length, Le jardin des mémoires is out April 12.